Archive for December 2017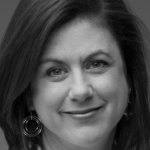 Moving Forward With a Solution to the Technician Shortage
Jennifer Maher, CEO and Executive Director of Techforce Foundation in her second interview on the podcast brings you the important updates to the Future Tech Success Campaign.
She outlines how you can help and explains the value of the iHUB repository of information, data and resources you will need to help at the grassroots level.
Discover the outcome of the case study done in the Phoenix school system. Learn how due diligence on our education system will make waves for the future technicians that are in the education system now.
All of us who earn our living in the aftermarket must get involved. Find important links to 'raise your hand' to help on the show notes page.
Listen and view episode notes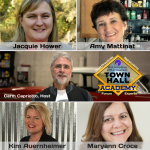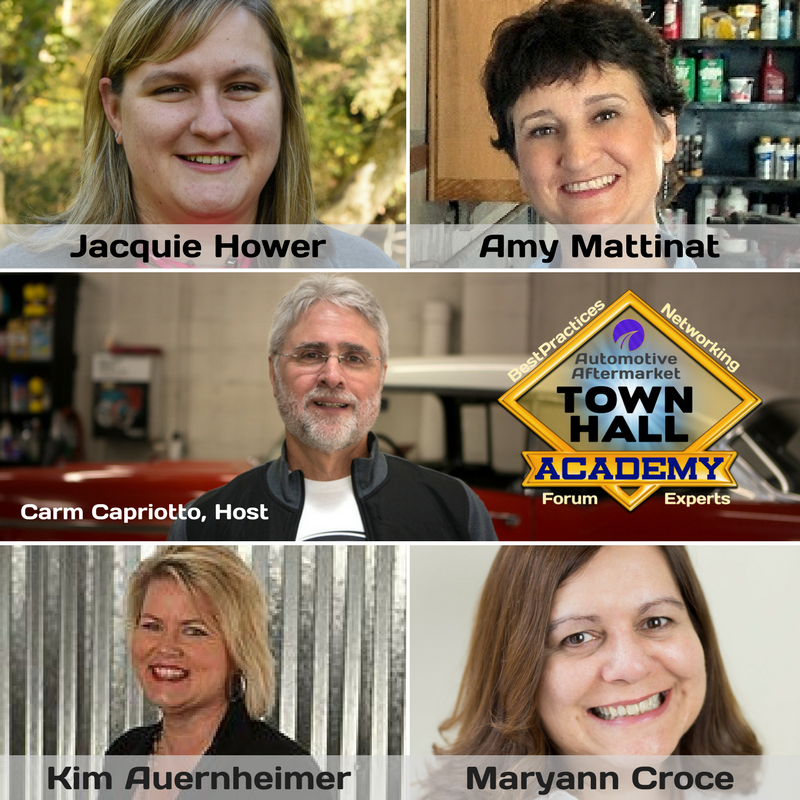 The Power Center of your Business is in the Back Office.
In this Part One Amy Mattinat, Jacquie Walter Hower, Maryann Croce and Kim Auernheimer discuss controls, operations and accounting/finance.
Highlights: Cash accountability, bank statements, trust and verify. The three stages of a business and the power of communication. With good systems, you can find where any breakdown occurred. Also discussed is team buy-in, QuickBooks, keeping good records, budgeting and cash flow.
Listen and view episode notes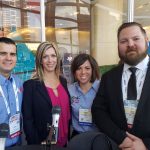 Impact Award Honoree's In 2017 Share Their Aftermarket Story.
The Auto Care Association annually honors four aftermarket professionals, age 40 or younger, who have made remarkable contributions to the auto care industry. The Impact Award: Four for the Future, was created in 2010 and is administered by the Auto Care Association Marketing and Communications Committee.
The 2017 award winners are Sarah Shelstrom from Integrated Supply Network, Katina Wall from STP at Spectrum Brands, Kyle Byrne from the Merrill Company and Chris Pacey from National Performance Warehouse.
We talk about the impact of technology, the elephant in the room, insights, recruiting talent into the industry and the trends they see affecting the aftermarket.
Listen and view episode notes