Search results for: "Keith Williamson"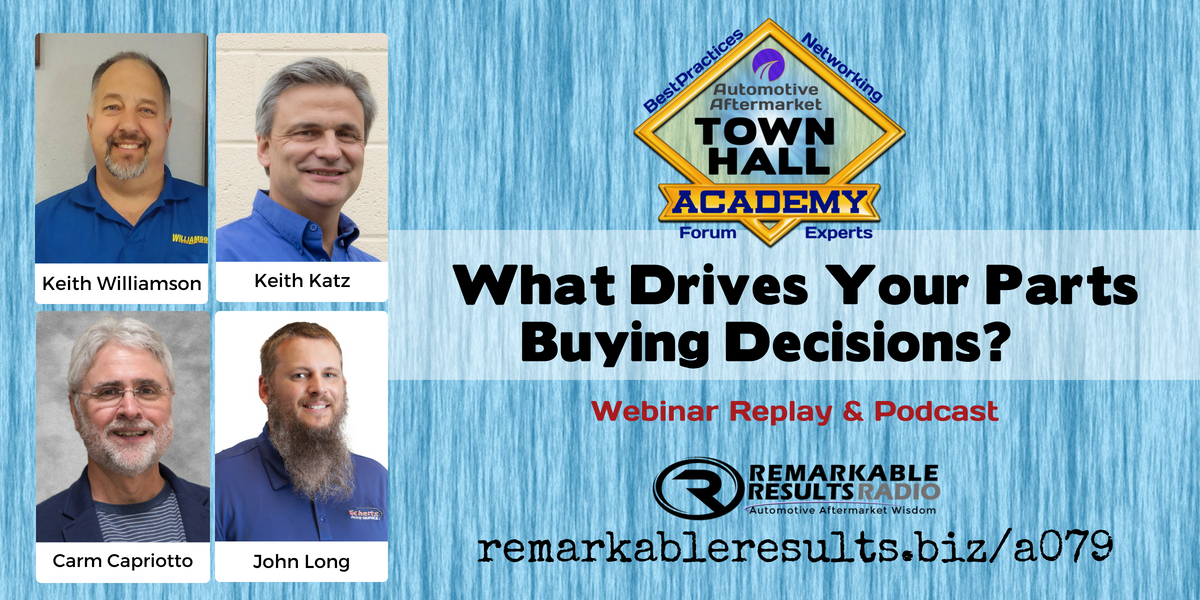 What Drives Your Parts Buying Decision?
This Town Hall Academy summit features Keith Williamson, owner of Williamson's Repair and Tire in Bondurant, IA, John Long partner in Schertz Auto Service in Schertz, TX, and Keith Katz, owner of Quality Service Center in York, PA.
The panel covers part quality, service, availability, training, price, and warranty. We also get into credits and returns, their salesperson, volume rebates, e-commerce, and labor claims. There is a consensus on the value their supplier brings to their business.
Compare your supplier needs and relationship to what this panel has to say about their parts buying decisions.
Listen and view episode notes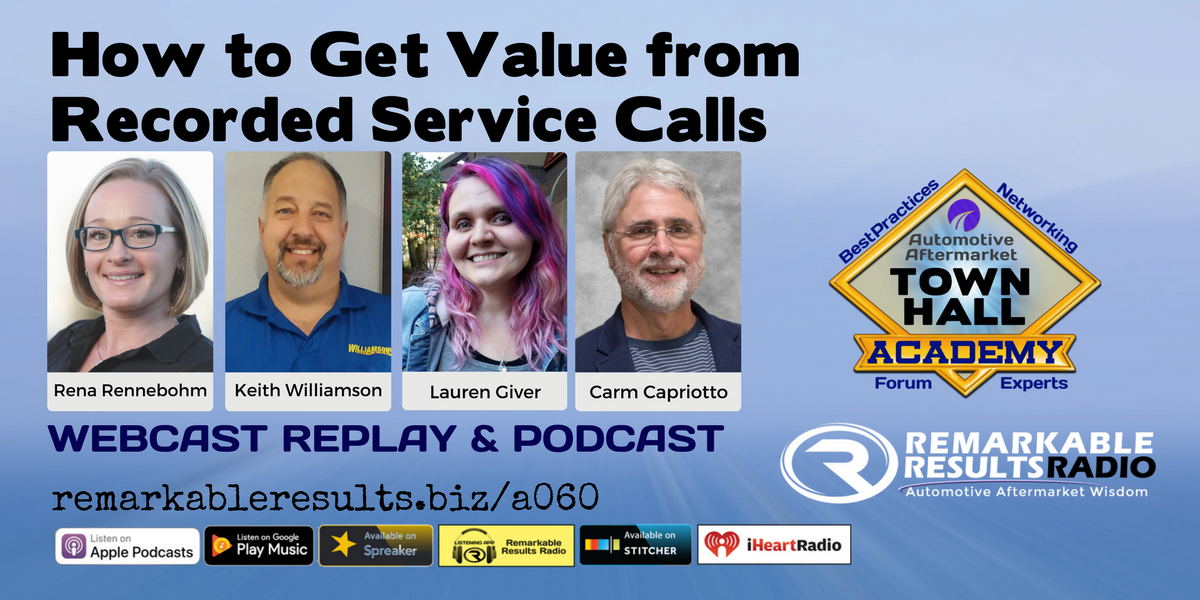 How To Get Value From Recorded Service Calls
Listen and learn from Rena Rennebohm, service advisor coach and the Chief Training Officer of ACT Group, Keith Williamson, president of Williamson's Repair and Tire in Bondurant, IA and service advisor Lauren Giver, from Los Gatos Auto Service in Campbell, CA.
Listening to just one side of a customer call does not do justice in improving and training your service advisor. Service advisers need quality training, no different than technicians and business owners and the recorded phone call is an important element to that training. Save good calls and go over what a good call sounds like. If your shop does not record calls, then get your shop secret shopped. You'll be convinced.
Find one phone call that works play it over and share it with your team; you will grow your business. Recorded calls and coaching helps to convert and opens the learning to be a better communicator. A great outcome of recorded calls is the opportunity to make changes to your policies. You'll discover what works and what doesn't.
Listen and view episode notes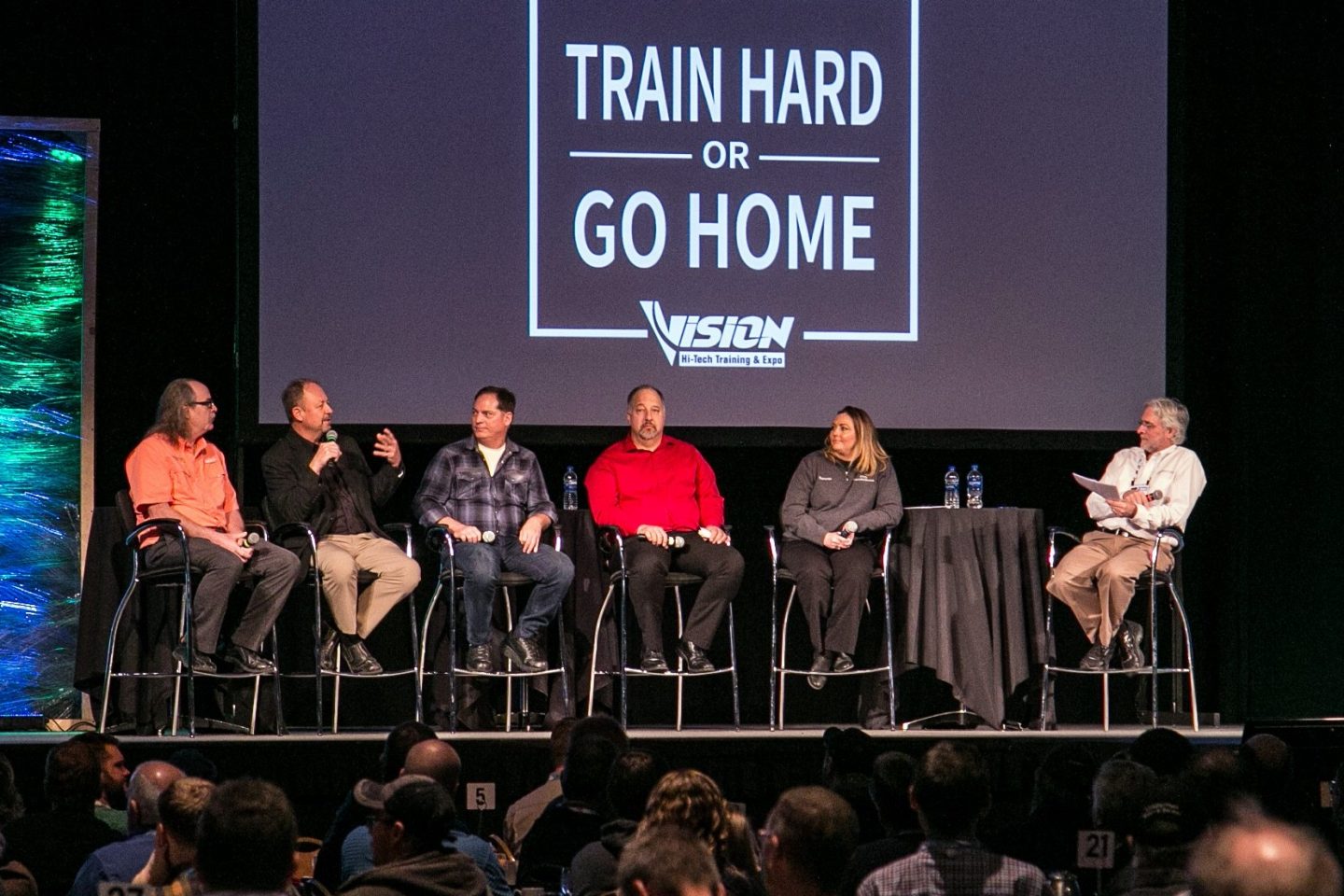 The Shop of the Future: Are You Prepared?
Have you thought about how you will do business in the future? Well the mission of this panel was to stretch the boundaries and serve up plenty of thoughts, concepts and changes coming that you need to be fundamentally be prepared for.
So happy to be able to present this audio recording from Vision 2018. With me are shop owners, Summer Gurerro from Affinity Automotive Services, Inc in Wichita, KS, Keith Williamson owner of Williamson's Repair and Tire in Bondurant, IA, Trainer and Mobile Technician Eric Ziegler form EZ Diagnostics, Chris Chesney the Senior Director, Customer Training at the Carquest Technical Institute and Donny Seyfer the Executive Officer of NASTF, the National Automotive Service Task Force and co-owner of Seyfer Automotive in Wheatridge, CO.
Many great thoughts that will help shape your future. There are many important action steps discussed that need your support and engagement. Listen carefully for those cues.
Listen and view episode notes