Search results for: "eckler"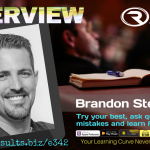 Diagnostician, Trainer and Writer. Learn What Inspires Brandon Steckler to Be the Best.
Brandon Steckler is a working diagnostician, writer and trainer. He loves to help maintain and improve the level of professionalism among today's diagnosticians. His first article for Motorage is still his favorite piece. Brandon shares his take on daytime training, who he counts as his mentor and who is the respected and admired industry trainer he aspires to be like as he continues to earn his own stripes.
His lessons resonate even outside the confines of his class. It reaches out to each and every one of us that sharing knowledge will always result in discovering and learning new innovative things. Never be afraid to ask because careers are made with each choice we make.
Brandon is a trainer for CTI/WTI and has a personal mission to maintain and improve the level of professionalism amongst today's diagnosticians and to help grow the number of competent diagnosticians of tomorrow.
Listen and view episode notes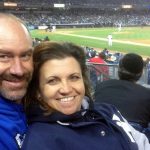 Never Too Late to Get a Business Coach to Help Put the Business on the Right Path.
This interview is for anyone who started a business and took time to discover that their talent as a top technician didn't help when it came to run a business. Lisa and Kevin Eckler from Foreign Car Specialists in Poughkeepsie, NY bring you a very raw and transparent story of their business evolution.
Kevin shared his story so that you will benefit. His business acumen wasn't as good as his talent as a technician. He gives great advice to anyone who is struggling to make money.
Lisa is new to the business and they married four years ago. They took their blended family and business struggles head-on. Their story is fit for the ages and I know many can relate to the challenges they've overcome. 
Listen and view episode notes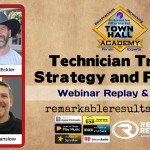 Training Technicians is an Investment That Must Be Made and Funded.
Shop owners must create a learning culture in the business. This allows the entire team to understand the value of training. It doesn't end at 5 PM. The shop owner must generate the profits necessary to invest in a comprehensive training program for the entire company.
All roles in the business including CEO, service advisor and technicians must be included in the strategy. Owners must lead the way by attending business management training. Training is a retention tool.
Listen on how to work with your suppliers to get the type of training on their local/regional training schedules. Listen for ideas on rewards and that associations are a great source for training.
Listen and view episode notes