Search results for: greg bunch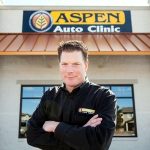 Is your service adviser getting forty hours of training per year?
Greg Bunch owner of Aspen Auto Clinic a five-store operation in Colorado Spring, CO tells the story on how his first branch came about. Greg tells of his best practices on how to scale for multiple locations. He shares the traits of a shop owner when preparing for expansion.
We talk consolidation, the value of quality service adviser training, what good technicians want from their shop owner, how to prepare for expansion (you need capitol), customer retention and more.
He also talks about his Transformers Mastermind group for multi-shop operators.
Listen and view episode notes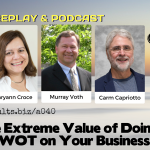 The Power of Performing a SWOT (Strengths, Weaknesses, Opportunity, Threats) Review of Your Business.
Join Maryann Croce, Greg Bunch and Murray Voth for a wide-open discussion on the power and value doing a SWOT on your business. These three aftermarket professionals know the worth and outcome of a well-done SWOT.
Involve your team, assign priorities to the outcome and create a timeline to do the things discovered in this exercise. You are creating a strategic plan to best prepare your company for doing business in today's market and into the future.
Go to the show notes page for this Academy episode #40 to download support tools.
Listen and view episode notes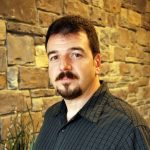 Do You Have a Sales Culture or an Automotive Culture At Your Service Counter?
Jason Servidio, Vice-President of Transformers Institute found his calling as a service advisor. He then realized his passion for teaching sales training. Today he teaches service advisors how to be at the top of their craft.
Learn about sales technics that advisors need to master, what qualities to look for when hiring a service advisor and how to measure ROI on service advisor training. Jason shares what to do when the customer says no and why marketing money is wasted if the sales counter is not great at making long-term customers out of marketing campaigns.
Jason also shares his simple yet important retention tactic. He also shares his view of the number of service advisors to technicians need to run a successful relationship building shop.
Listen and view episode notes