Coaching – Advice – Leadership Series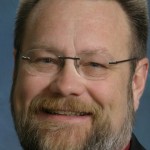 Are you ready for a very powerful message to help improve your business? Are you at the point where you need a push to get help or support? Are you at the pinnacle of your career and want to know how much further you can go?
Maylan Newton from ESI – Educational Seminars Institute will give you some straight up advice on how to be more successful. Maylan a business coach, trainer and industry speaker says, "He is 'just a car guy' with lots knowledge and is brave enough to talk about it".
Maylan's purpose is to educate leaders to be a better owner or service writer. Inside this episode are some very powerful tips from Maylan to improve your journey. Get the Brake Clean Story. Learn Maylan's top 3 keys to improved profitability. Hear great insight into succession planning. Learn how many hours of training owners should get per year … and more.
Listen and view episode notes