Posts Tagged 'Apprentice'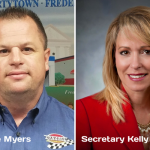 The Technician Shortage: Build Your Workforce With Your Own Apprentice Program
This episode provides a solution to growing our own technicians. Dwayne Myers from multi-location Dynamic Automotive in Fredrick, MD shares his apprentice program. Also, the Secretary of Labor from the great state of Maryland, Kelly Schulz, explains how the state was instrumental in Dynamic's apprentice program and how she is using the influence of Maryland's Labor department to embrace college training and apprentice programs for skilled trades. You'll be glad you listened because there are real solutions here that will help you grow your own talent.
This episode is going to demonstrate how Dwayne Myers worked with and partnered with his state's Department of Labor and Secretary Kelly Schulz. Secretary Schulz explains the program and the positive outcomes it has been producing. Dwayne explains how he embraced the state's programs and integrated it into his training culture.
Follow Dwayne's passion for growing technicians through an apprentice program and consider using your state's labor department to support your program. Growing your own talent will be the norm. Use this episode as your launch pad and start.
Listen and view episode notes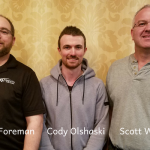 Finding Momentum and Camaraderie in the Canadian Aftermarket.
Three members of the Momentum group from British Columbia, Canada, Peter Foreman, Cody Olshaski and Scott Waddle are in Seattle for the ATE Show in March 2018 and we sit for a roundtable interview.
Canada has the same opportunities, challenges and struggles as the US aftermarket. Yet they do have a few rules and regulations that are different. They also have nationwide technician licensing and an apprentice program that requires a four-year automotive degree.
It is obvious that these shop owners are competitors but help each other out whenever they can. As members of the Twenty group, Momentum, they are serious about supporting each other.
Listen and view episode notes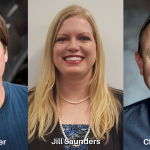 The Road to Great Technicians
We talk so much about solutions to the technician shortage. Here is an episode that will get you to realize that there is so much more than filling the seats in trade schools. It is about what happens when we hire a new tech. The trend is to grow our own technician, but can we outline a career path for our new recruit? You need to be involved in creating a 'Road to Great Technicians.
 
Joining me in studio at Vision 2018 is Donny Seyfer Executive Officer of NASTF, Chris Chesney, Sr. Director of Customer Training at Car Quest Technical Institute and Jill Saunders, Curriculum Developer at Toyota Motor Sales, North America.
 
This straight up discussion on creating a career path for all entry-level technicians through an apprentice and mentoring program outlines WHY this is so important. Do we want the government someday to create a program of standards and competence or should we as an industry start today to build those standards?
 
Just putting an entry-level tech in the lube bay without a career path is part of the big challenges we have as an industry. Without a defined career path it becomes a brain drain of young talent.
Listen and view episode notes