Posts Tagged 'Autonomous Vehciles'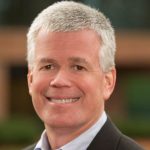 Technology Talk, AAPEX, ADAS, CES and More.
Chris Gardner, MAAP, is the Vice President or Programs and Member Services for AASA, the Automotive Aftermarket Suppliers Association. AASA is the voice for the Aftermarket Supplier Industry. Chris also manages all things technology for the association and that is where we spend most of our time in this interview.
An interview highlight is Chris's view of the Consumer Electronics Show (CES) that he has attended for the last three years. He'll give you a perspective on what he saw and the impact on the aftermarket as our future rolls out, as he sees it.
Among other discussion topics ADAS and the tech he saw at CES. Chris sees a convergence of telematics with the consumer, the service professional and the supplier. We even talked a bit about smart parts.
Listen and view episode notes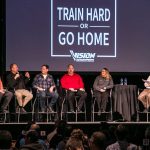 The Shop of the Future: Are You Prepared?
Have you thought about how you will do business in the future? Well the mission of this panel was to stretch the boundaries and serve up plenty of thoughts, concepts and changes coming that you need to be fundamentally be prepared for.
So happy to be able to present this audio recording from Vision 2018. With me are shop owners, Summer Gurerro from Affinity Automotive Services, Inc in Wichita, KS, Keith Williamson owner of Williamson's Repair and Tire in Bondurant, IA, Trainer and Mobile Technician Eric Ziegler form EZ Diagnostics, Chris Chesney the Senior Director, Customer Training at the Carquest Technical Institute and Donny Seyfer the Executive Officer of NASTF, the National Automotive Service Task Force and co-owner of Seyfer Automotive in Wheatridge, CO.
Many great thoughts that will help shape your future. There are many important action steps discussed that need your support and engagement. Listen carefully for those cues.
Listen and view episode notes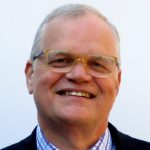 What does the future with Autonomous Cars Look Like?
Derek Kaufman a Managing Partner at Schwartz Advisors is thinking large about the future of the auto care industry and the acceptance of TaaS (Transportation as a Service) with ride sharing and ultimately vehicle ownership.
Vehicle ownership will have a big impact on our industry and it will have a big impact on the miles driven with the remaining vehicles in the car parc.
Derek is challenging a report that says there will be only 44 million vehicles that will handle the 6 trillion Vehicle Miles Traveled in 2030 in the car parc vs 270 million we have today. He is accepting the technical evolution with AV's, however, he is questioning the numbers from the report and applied some of his own math to figure out what our future may look like. Will these vehicles be able to handle the miles we drive today for work and pleasure? What about convenience. What about our work trucks? Listen to his view on our future.
Listen and view episode notes