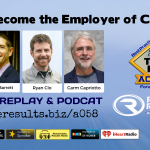 How to Become the Employer of Choice.
Join Ryan Clo from Dubwerx in Cincinnati, Dwayne Myers from Dynamic Automotive in Frederick, MD and the Director of Training at RLO, Barry Barrett.
You have an opportunity to listen to three of your aftermarket colleagues who will share their perspective on becoming the employer of choice. We opened up some great thinking pathways to help you create and improve your position in the marketplace when it come to attacking and keeping great talent.
We talk the extreme importance of creating and having a great business culture, career ladders, putting your people front and center in your business, pay, reputation and so much more.
Listen and view episode notes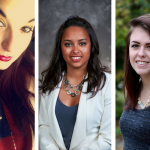 All women collegiate panel discusses their passion for automotive technology
Hallee Murphy, Randijo Blackman and Haley Huddleston followed their dream and passion to go to college for automotive technology. They never looked back. With internships under their belt they are looking to careers and grad school.
Listen and view episode notes