Posts Tagged 'Future Technology'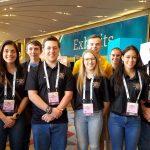 Where did high school auto shop class go? Into the STEM program at Wheat Ridge High School.
A college-level program at the high school level is challenging 80 students to learn design, manufacturing, marketing, media, electrical, welding, fabrication with a competitive will to win as a collective team.
An exciting a refreshing look at how just one high school STEM program is making a difference that could one day engage students to join the automotive industry. This group has won the challenge twice in the last three years.
They are also working on a two-person NASA Mars vehicle that must fold up into a 5x5x5 foot space.
Listen and view episode notes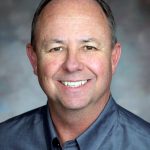 Are You Committed to Be A Lifetime Learner In The Automotive Aftermarket? Learn Why It Must Be Your Most Important Goal.
Chris Chesney is the Senior Director, Customer Training at the CARQUEST Technical Institute and explains that our great aftermarket has its best days ahead, however, the challenge is going to take many people, teams and organizations working together to formulate solutions as we prepare for the largest wave of technology and consolidation we've ever seen.
Chris explains that all successful technicians and shop owners know …. that you must be committed to being a lifelong learner. If not … you're in the wrong profession.
Listen and view episode notes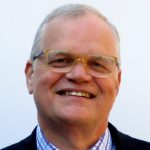 What does the future with Autonomous Cars Look Like?
Derek Kaufman a Managing Partner at Schwartz Advisors is thinking large about the future of the auto care industry and the acceptance of TaaS (Transportation as a Service) with ride sharing and ultimately vehicle ownership.
Vehicle ownership will have a big impact on our industry and it will have a big impact on the miles driven with the remaining vehicles in the car parc.
Derek is challenging a report that says there will be only 44 million vehicles that will handle the 6 trillion Vehicle Miles Traveled in 2030 in the car parc vs 270 million we have today. He is accepting the technical evolution with AV's, however, he is questioning the numbers from the report and applied some of his own math to figure out what our future may look like. Will these vehicles be able to handle the miles we drive today for work and pleasure? What about convenience. What about our work trucks? Listen to his view on our future.
Listen and view episode notes