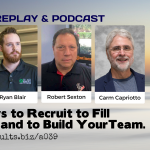 When was the last time you actively recruited qualified candidates to fill your bench strength?
Kevin Vaught, Business Development Coach from Elite Worldwide, Ryan Blair from Blair Automotive and Robert Sexton from First Tire and Automotive bring their strategies, tactics and ideas to the discussion.
We cover networking, building your pipeline of qualified candidates, and your people as recruiters. They all agree that recruiting is a long game that needs daily attention. You must invest the time.
We talk about marketing efforts and being involved in secondary and post-secondary education. Many more great ideas and gems of wisdom from the Academy panel who make recruiting a 'must do' piece of their responsibility to their companies
Listen and view episode notes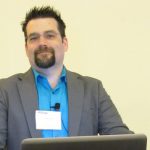 How to become a sought-after business, that everyone wants to work for.
Jude Larson the president, owner and lead consultant for JML Real Solutions uses his rich experience and business success as he works with service professionals to re-engineer their businesses.
Jude shares ideas on how to become a legendary or sought-after business where top performers want to work and why company culture is precious and you need to build it and protect it. Jude also asks every client to review their business from a 30,000-foot view to gain a perspective and build the right priorities for their business.
Listen and view episode notes