Posts Tagged 'Labor Rates'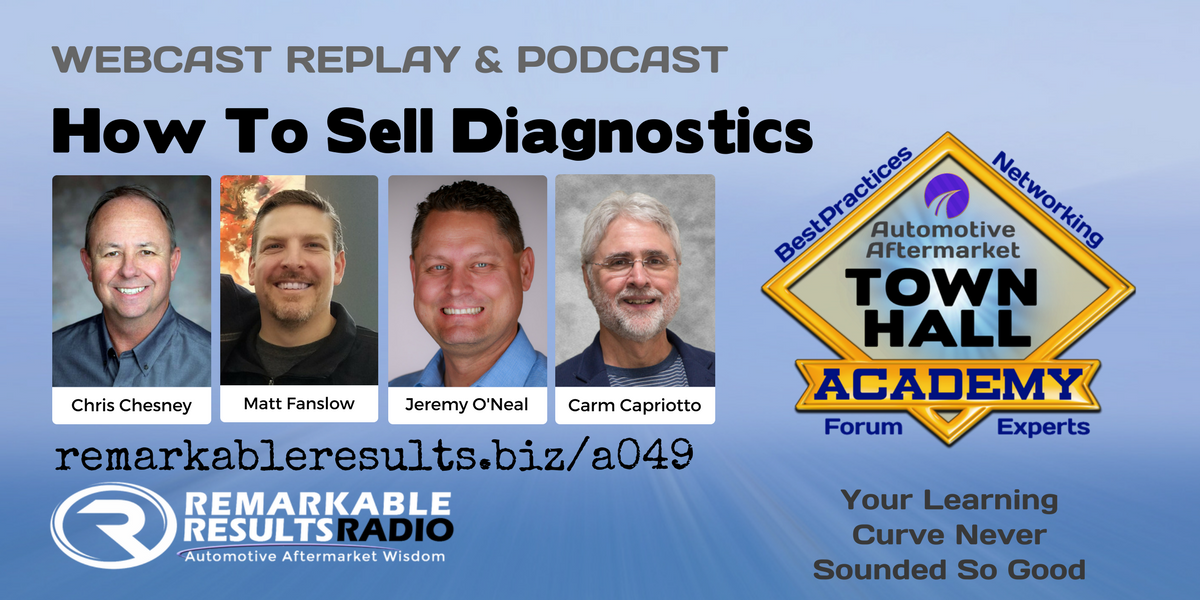 How To Sell Diagnostics at a Profit?
This is not an easy question to answer. Service professionals must be paid for their expertise because the cost of doing diagnostics is the most expensive service you have in your building.
It is time to move from diagnostics to testing and analyzing. Every shop needs to build a premium product around testing and analyzing. You need to be known as the 'we can fix anything right the first time shop'. Your motto: "We have the best technicians." Your shops testing and analyzing skills is the premium product you sell and are known for in your marketplace. No need to go anywhere else. We do the research, test, analyze and discover what is wrong. We present the solution then you decide.
Marketing this premium product requires a strong testing/analyzing process that both the service advisor and technician are totally in agreement with. The benefits allow the SA to confidently sell testing and analyzing.
The diagnostician knows that the SA will sell the value and benefits to the customer because the process dictates the work to be done. A very strong discussion and powerful take-a-ways that will arrest the black hole in your business of profitable diagnostic time.
Listen and view episode notes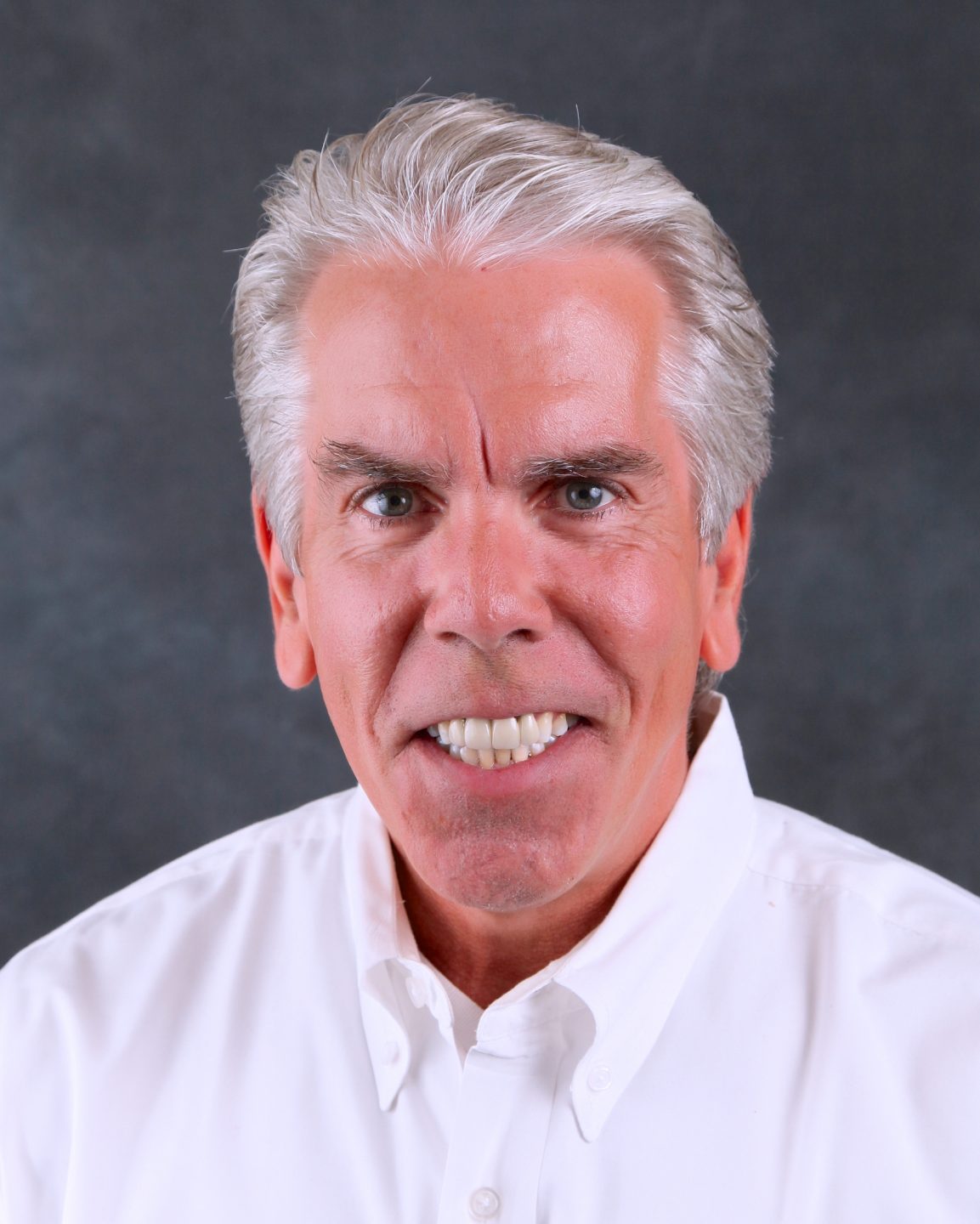 Let's Do Some Math on the Foundations of a Million Dollar a Year Shop.
As a 36 years industry veteran and he's been a business coach for the last 17 Scott Wheeler holds numerous ASE credentials and we jump into some extremely important topics of discussion that will have you engaged and shaking your head slowly up and down as you will relate to many of our key talking points.
Don't shy away from the financial discussion. These are some of the most critical topics for a successful business. Life is a big math problem and we do some of it here.
From the tech shortage to learning leadership qualities and the extreme importance of good financial statements Scott Wheeler covers a broad range of important aftermarket subjects.
Listen and view episode notes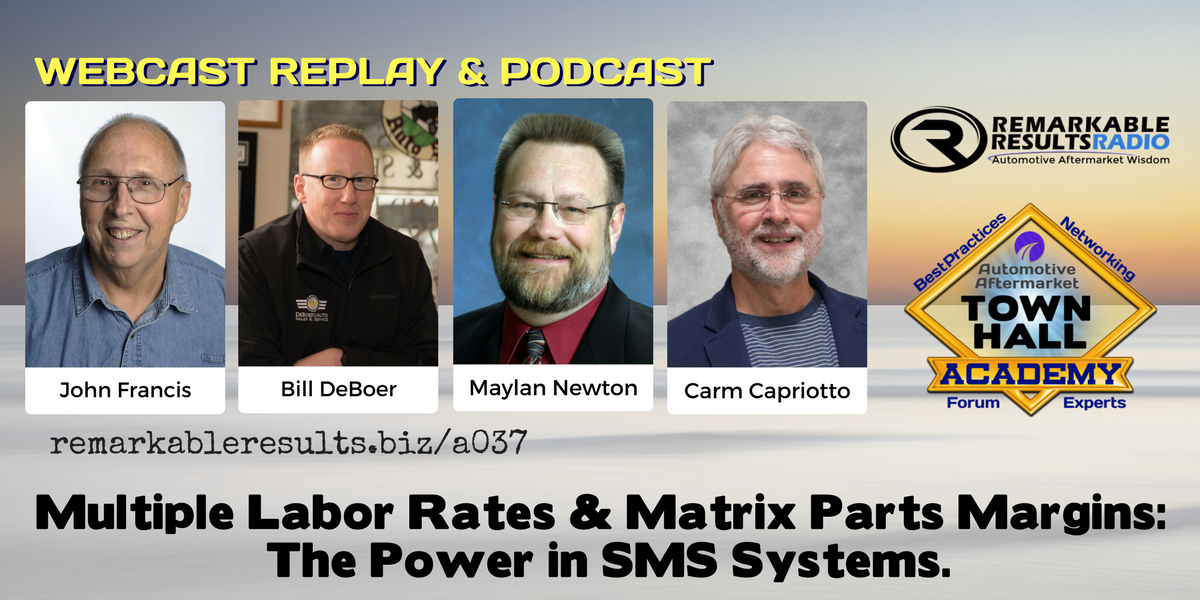 Multiple Labor Rates Can Make A Shop Competitive Depending On Jobs. It Is Easy To Set Up Parts Matrixes On Your SMS.
A big fear in our industry is we fear someone questioning our price. We need to be proud of why and what we do. We must understand the value we do for our customer.
Understanding how parts matrix's work in your SMS and understanding the strategy behind it will improve your parts margins overnight. Also, parts pricing transparency in the industry may change parts margins in the future.
Become the CEO of your company and you'll start to see the differences in your sales, costs and profits when you pay attention to what the CEO must do for the company.
Listen and view episode notes