Posts Tagged 'Personal Development'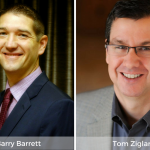 Selling and Personal Inspiration Times Two! Join Two Sales and Personal Improvement Trainers that Speak Directly to all Aftermarket Professionals.
Barry Barret, Director of Training at RLO and a Ziglar Legacy Certified Coach and Tom Ziglar, CEO of Ziglar Inc. bring their personal improvement passion as it relates to all automotive aftermarket professionals.
We talked about 'The Wheel Of Life', The fastest way to success is to replace a bad habit with a good habit, how to create a perfect start to your day, Zig Ziglar stories and much more. Enjoy a very inspirational episode that could become one of your most listened to interviews.
Listen and view episode notes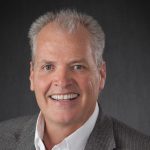 Do you accept a level of underachievement?
Rodger Bland is a lifelong pursuer of his full potential. For the past twenty years he has dedicated a large part of his life's energy towards the study of success. He's learned that even the most successful among us, seldom if ever, realize their true full potential in life.
Listen and view episode notes