Posts Tagged 'Quality Controls'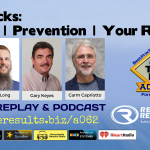 The Dreaded Come Back: The Keys To Prevention.
Comeback prevention starts at the front door. It is all about communication. Writing enough information to the technician the better he/she can handle the diagnosis.
To improve the end product and to reduce comebacks, you must build quality into the repair process. Quality control checklists at the end of the repair can only do so much. Quality, not quota, is the strategy you need to adopt to reduce comebacks. You should always be looking to improve. Your processes will drive a well-managed quality program.
The quality of parts today is in question and you need to pay attention to comebacks so your costs and reputation are managed. Tracking every comeback is a necessity if you are going to reduce your comebacks.
Listen and view episode notes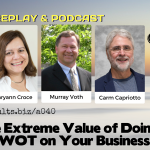 The Power of Performing a SWOT (Strengths, Weaknesses, Opportunity, Threats) Review of Your Business.
Join Maryann Croce, Greg Bunch and Murray Voth for a wide-open discussion on the power and value doing a SWOT on your business. These three aftermarket professionals know the worth and outcome of a well-done SWOT.
Involve your team, assign priorities to the outcome and create a timeline to do the things discovered in this exercise. You are creating a strategic plan to best prepare your company for doing business in today's market and into the future.
Go to the show notes page for this Academy episode #40 to download support tools.
Listen and view episode notes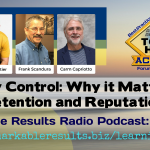 Why Great Quality Controls Matters for Customer Retention and Shop Reputation.
A top lesson from three aftermarket colleagues who understand the value and need for a great quality control process. They leave no doubt why you need to adopt and improve your quality controls.
Tough love discussion that covers the importance of measuring your QC to help reduce mistakes (we are human we all make them) and how QC brings accountability to your overall processes. Investing in your QC program is as good as getting a five start on-line review. If you don't you may be wiping up a two-star review.
Most shops do a great job fixing cars. That is not good enough anymore. Many more great take-a-ways that will fill up a yellow pad.
Listen and view episode notes