Posts Tagged 'Recruiting'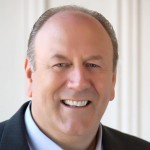 Everything You Ever Wanted To Know About Hiring and Leading Millennials
Every twenty years or so a new generation of workers arrives. For many of us, we raised today's Millennials or Generation Y. They are made up of the 22-40-year-old's who number 79 million in the workforce; the largest segment.
If we are to seed our industry with youth and grow our own, we must look at the Millennial Generation. We must understand how to integrate them and nurture them into our workforce.
Each generation has its quirks. Gen Y is no different. Once you learn what moves and motivates them you'll find it so much easier to accept and keep millennials motivated in your business culture. The lessons here works for all team members, but you'll learn what really makes the Millennial tick and why they behave like they do.
Listen and view episode notes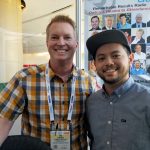 Shop Owner Shares His 'Grow Your Own' Technician Training Program
Eric Svedberg from Automotive Specialists in Virginia Beach, VA is in the AAPEX 17 studio with his millennial technician Rex Cate. The conversation gets deep into the recruitment of Rex (he worked at Panara), his training program, his annual review, and how Eric is integrating Rex into his business.
Now four years into the training program there are no regrets on either side. Rex says that there are many millennials like him out there looking for a chance.
Listen and view episode notes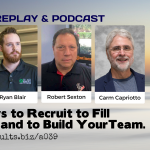 When was the last time you actively recruited qualified candidates to fill your bench strength?
Kevin Vaught, Business Development Coach from Elite Worldwide, Ryan Blair from Blair Automotive and Robert Sexton from First Tire and Automotive bring their strategies, tactics and ideas to the discussion.
We cover networking, building your pipeline of qualified candidates, and your people as recruiters. They all agree that recruiting is a long game that needs daily attention. You must invest the time.
We talk about marketing efforts and being involved in secondary and post-secondary education. Many more great ideas and gems of wisdom from the Academy panel who make recruiting a 'must do' piece of their responsibility to their companies
Listen and view episode notes