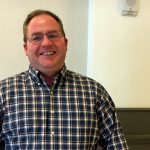 Do You Have the Technique to Close More Sales?
 
If you sell service or tires Dennis McCarron says, "The person who controls the sales process is the listener." Dennis brings his passion for behavior analysis to this episode that can be titled the 'Psychology of a Sale'. You will learn a formula to improve your selling technique.
 
Our customer doesn't come in wanting to buy something.  It is not about your ability to sell but how skilled you are to present the solutions. If you present a product to a customer that solves three of their needs the probability is high to close.
All aftermarket organizations are sales organizations. Dennis brings a great perspective to appreciate the sales technique. This is Dennis's second appearance on the podcast.
Listen and view episode notes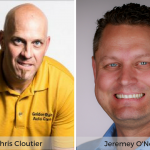 Listen to Chris Cloutier from Autotex.me and Jermey O'Neal from Advisor Fix in a round table discussion on this very subject. They bring to light the many reasons that digital selling is here to stay and it will alter the way business is done into the future.
Listen and view episode notes