Posts Tagged 'Service Advisor'
Barry Barrett is an authority on sales and selling. He is the Director of Training for RLO where Barry's sales and training capabilities operate at full capacity in his dual roles as lead salesperson and service manager trainer. Learn about passion, discovering your WHY and what the top qualities are of a superstar service adviser.
Listen and view episode notes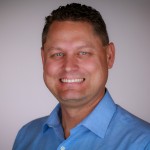 The three most important traits of the professional Service Advisor. Jeremy O'Neal president of Advisorfix joins Carm Capriotto in an engaging interview on the value of the service advisor and the traits and role they play in successful shops. Jeremy covers goals, the ratio of service advisors to technicians, accountability, trust and why most shops approach the sales side vs. the client's vehicle agenda of the business completely wrong.
Listen and view episode notes