Posts Tagged 'Service Advisor'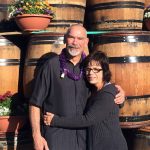 Hiring a millennial service writer had a positive influence on this service professional.
In 1988 Mark Goldsmith opened Mark's Independent Service in Chatsworth, CA. He aspired to be the best owner/technician he could be and constantly pushed himself to further his knowledge and understanding of the automotive industry.
Listen and view episode notes