Posts Tagged 'Social Media'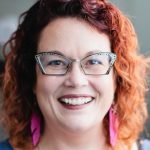 It doesn't take much for consumers to be disloyal to their repair shop.
Kathleen Long the VP of Customer Success and GM of the Shop Network at RepairPal shares results of their constant surveying of the automotive consumer. This episode is packed with quantifiable and conceptual strategies to improve the service professionals total customer service experience.
This data brings a perspective to what needs to be done by the service professional to accommodate the consumer's needs and perceptions that will grow their service business.
Episode highlights include warranty, reviews, pricing, the showroom or lobby, bathrooms, loaner cars, quality vs convenience, texting, and a good bedside manner. There is something here for everyone.
Listen and view episode notes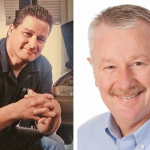 How strong is your social media strategy?
Many service professionals wonder how valuable and important a great social media presence is to connect with their customer's digital DNA.
Learn from early adopters Frank Leutz from Desert Car Care and Greg Buckley from Buckley's Auto Care. These two service professional entrepreneurs are sharing their strategies and how-to concepts for creating or improving your social media presence.
Listen and view episode notes
Amy Mattinat of Auto Craftsmen in Montpelier, VT had the good fortune to combine her love of cars with a career in the automotive industry. Whether going on ride-and-drives, teaching car care clinics, running her independent repair shop or working with the Car Care Council Women's Board, she is able to combine her two passions:…
Listen and view episode notes