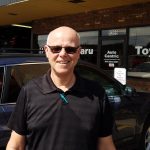 Fundamentals, Systems, People Development and How to Work From Home
Tom Ham has been a great contributor to the podcast and with his years of experience as a shop owner and chief conductor at Automotive Management Network, he has a perspective and/or opinion on all aspects of running a successful and professional automotive service business.
We're going to talk about basic block and tackling, the power of good systems and procedures, because if your not your dying. Also, hear about a clever idea to extract business improving ideas from your team and three questions to ask yourself to discover if you can start to walk away and work away from your business.
Listen and view episode notes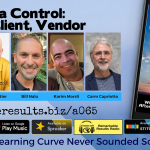 Do You Have Control of Your Business Intelligence Data?
Data is king. It is ok to share your data if you know who you are sharing it with? If and when you share your customer database with vendors; what do you want them to do with it and how should you expect them to treat it thereafter?
These topics and many more are covered in the lively and wide-ranging discussion and debate over data and what happens to your data once you sign an End Users License Agreement (EULA).
Guests include Karim Morsli, Winkler Automotive Service Center, Bill Nalu, Interstate Auto Care in Madison Heights, MI, Chris Cloutier, owner of Golden Rule Auto Care in Dallas, TX and president of Autotext.me and Greg Buckley, Buckley's Personalized Auto Care in Wilmington, DE.
Listen and view episode notes