Posts Tagged 'Training Events'
AAPEX Co-Chairs Share the Educational Value and Networking Power of this Premier Global Event
AAPEX is co-owned by The Auto Care Association and Automotive Aftermarket Suppliers Association (AASA). Bill Hanvey is president and CEO of Auto Care and Bill Long, AAP is president and COO of AASA.
You'll hear about the evolution in education for the service professional and the highlights for diagnostics training and technology for 2017. Bill and Bill share many of the reasons to attend AAPEX and their strategies to keep pushing the technology envelope since we are now a technology industry.
Mobility park and ServiceEDU are discussed along with a few behind the scenes stories that will give you a high appreciation for the enormity of this project. This is the Expo and Conference not to be missed each year.
Listen and view episode notes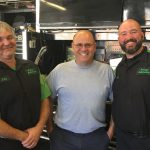 Business Management and Technical Training Converge at ASA-PA Super Saturday Event.
This single day event in Warminster, PA featured a technician and business owner training track for east coast aftermarket professionals. Modeled after the TST Big Event and Vision Kansas City, you'll get a behind the scenes feel with the Chairman and co-chairmen as they talk about the need and value of continuous training.
On top of this formative interview catch, all the names that are dropped and see the show notes to find interviews from the trainers, vendors and shop owners that have their own interview on the podcast.
Listen and view episode notes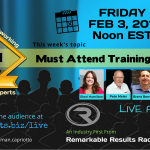 Having a strong training culture is an important discussion point in this Town Hall Academy.
There are many choices for aftermarket technical training. Technicians need to schedule a minimum one major event a year. Our panel of experts touch on the need for training policies, budgets and supporting the vendors that make these events affordable. Also discussion points on Vision Hi-Tech Training and Expo and Automechanika.
Listen and view episode notes