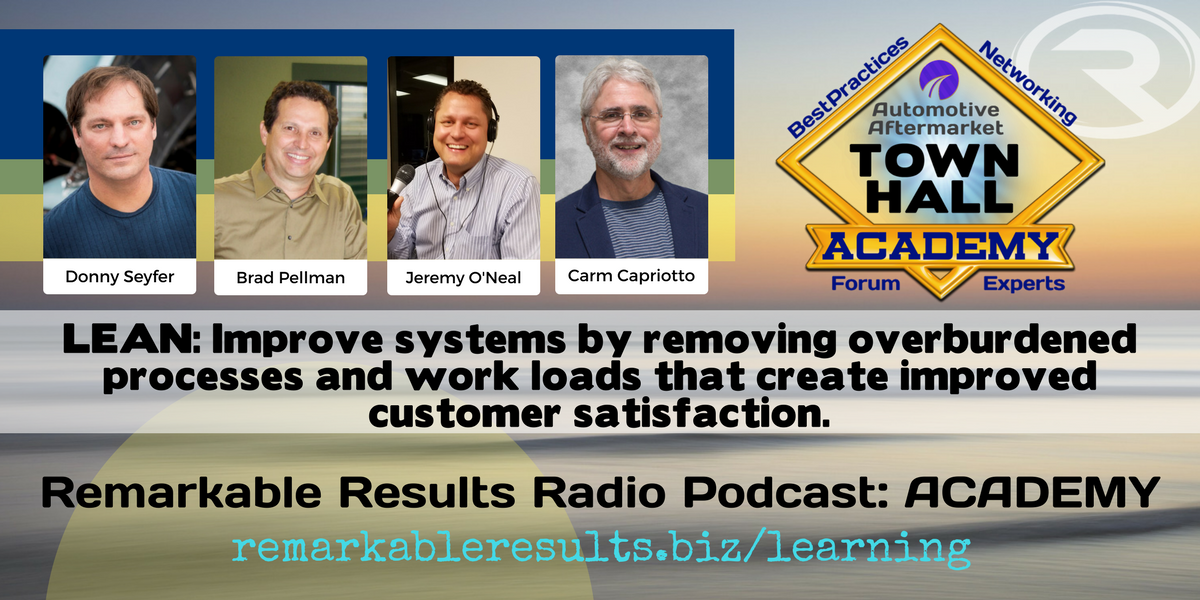 A commitment to Lean Process Improvement will yield a better customer experience.
Lean processes minimize technician activity outside of their work bay, creates uniformity in all communication pieces between service writers and technicians, can benefit the shop by hiring alternative staff for cleaning needs throughout the shop.
Lean also help you realize the value in the placement of equipment throughout the shop space and why it makes for a more efficient operation. Be sure to match the correct technician to every job when possible, play to their strengths … and so much more.
Listen and view episode notes