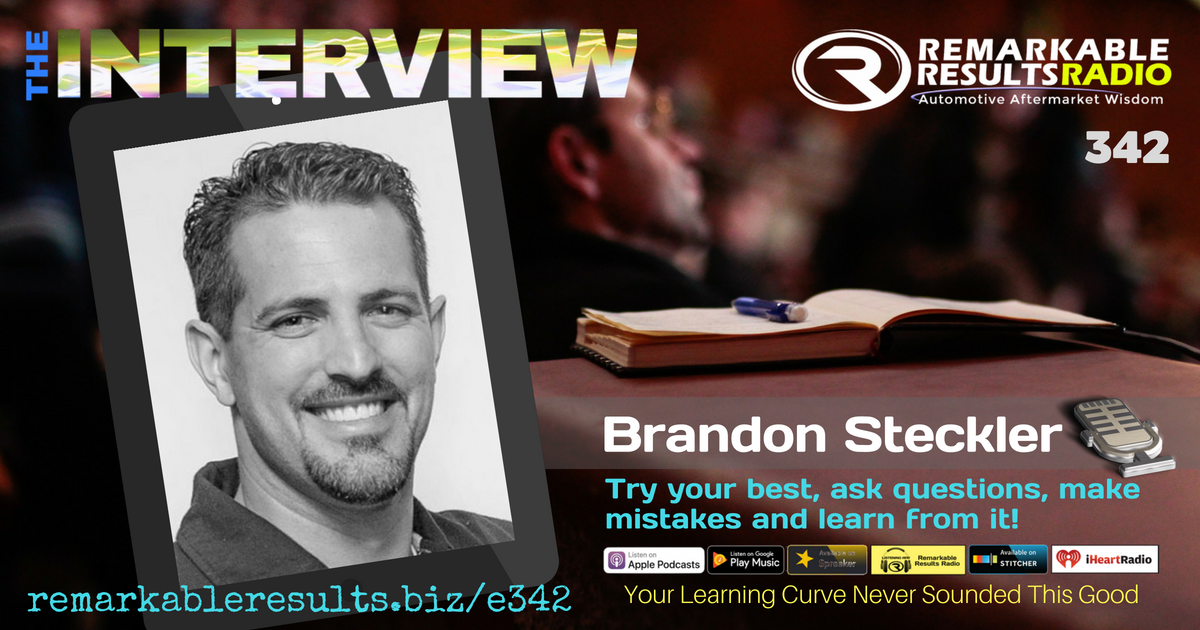 Diagnostician, Trainer and Writer. Learn What Inspires Brandon Steckler to Be the Best.
Brandon Steckler is a working diagnostician, writer and trainer. He loves to help maintain and improve the level of professionalism among today's diagnosticians. His first article for Motorage is still his favorite piece. Brandon shares his take on daytime training, who he counts as his mentor and who is the respected and admired industry trainer he aspires to be like as he continues to earn his own stripes.
His lessons resonate even outside the confines of his class. It reaches out to each and every one of us that sharing knowledge will always result in discovering and learning new innovative things. Never be afraid to ask because careers are made with each choice we make.
Brandon is a trainer for CTI/WTI and has a personal mission to maintain and improve the level of professionalism amongst today's diagnosticians and to help grow the number of competent diagnosticians of tomorrow.
Listen and view episode notes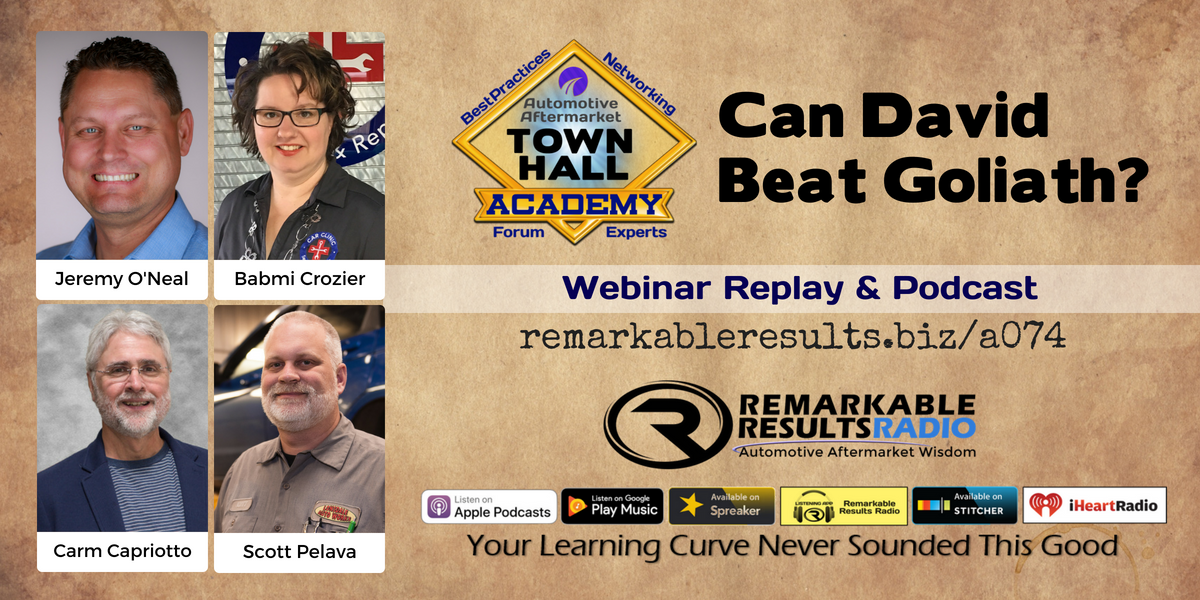 Can David Beat Goliath?
The Academy panel dives into the dichotomy of David and Goliath. David, quick nimble and did not perceive that he was an underdog. The panel considers that larger industry players can be Goliath-like … complacent, too structured, weighed down with rules and inflexible. It doesn't mean that it is bad, but they say small and nimble is better than big and sluggish. They are quick to point out that we can learn a lot from Goliath's as it pertains to systems and processes.
Ironically we did discuss that having a Goliath mentality may be good for a David. We talked about business models, being able to adapt to changes in the marketplace and consumers habits. A great example in the discussion was that Starbucks is a Goliath but they hire Davids. A very potent strategy for success. We also talk customer loyalty and what we can learn from the Goliaths of the aftermarket.
The Panel: Bambi Crozier, from Car Clinic in Lowel, AR, Jeremy O'Neal, Freedom Automotive, Freedom Automotive in Hesperia, CA and President and Lead Sales Trainer at AdvisorFix and Scott Pelava, Lonsdale Auto Works in Lonsdale, MN
Listen and view episode notes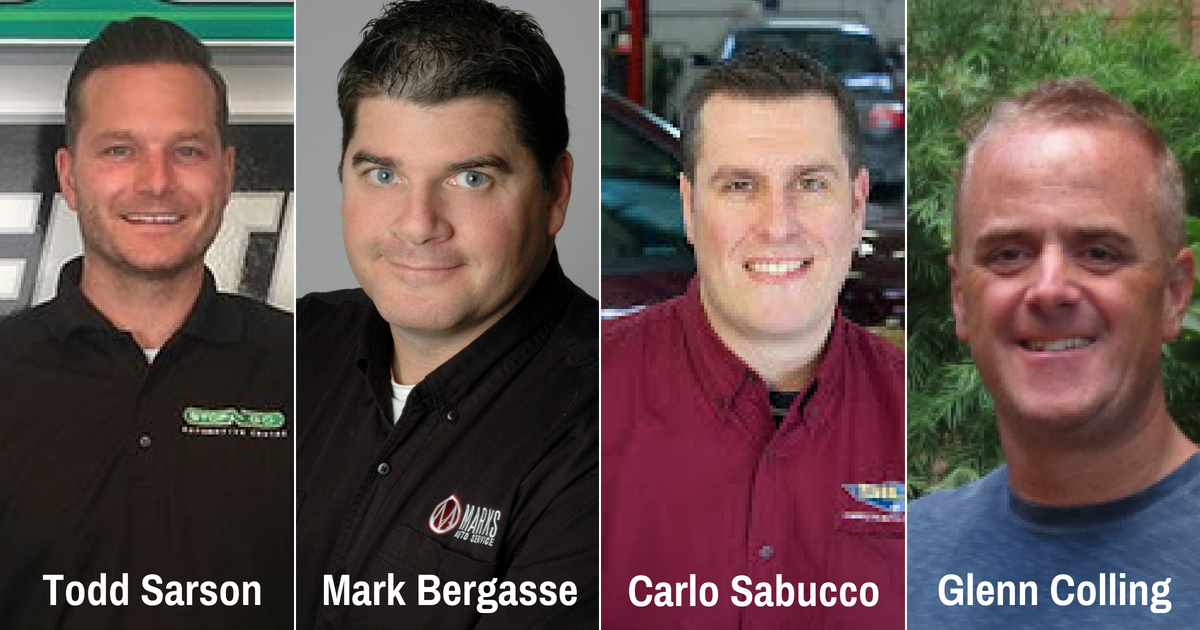 Friends To The Rescue.
Mark Bergasse from Marks Auto Service in Oakville, ON, had a life-changing medical condition. A heart attack that precipitated a quadruple bypass. His wife Sandy called their friends Glenn Colling of Eastside Auto Service, Todd Sarson of Stop N Go Automotive, and Carlo Sabucco of Sils Complete Auto Care Centre. They share their story of support to Mark and Sandy.
This story is about friendship, caring and the power of humanity. Are you prepared for a possible business or life-changing moment? Is your network in place? Are your friends or competitors ready to step up. Mark, Todd, Carlo and Glenn share the backstory on the value of friendship first, competitor second.
Listen and view episode notes