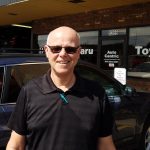 What Quality Employees Really Want – Results From a Technician Survey
Join Tom Ham from Auto Centric and Automotive Management Network (AMN)as we talk about the results of a few surveys from AMN that deal with the technicians perspective on their satisfaction and needs of their job and employer.
We dive into technician related surveys about common reasons for techs to be fired, what quality employees really want, why technicians quit and why would techs change jobs and finally technician complaints.
Listen and view episode notes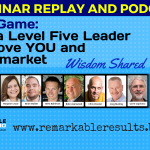 Up Your Game: Become a Level Five Leader and Improve You and the Aftermarket
Think of this podcast like 9 five minute Ted Talks. Here are the topics covered, Listening, Resilience, Learn to be a CEO, Perseverance, Invest in your Staff, Delegate and Get Out of the Way, Be Your Word, Have High Expectations of your Team and Train Within.
My guests each chose their topic and were given five minutes to present a succinct narrative for you.
Vic Tarasik, Major Accounts Director with RLO Training, Maryann Croce of Croce Transmissions in Norwalk, CT and smallbizvantage.com, Bob Greenwood, AMAM, is President and CEO of Automotive Aftermarket E-Learning Centre, Greg Buckley is the CEO Buckley's Personalized Auto Care in Wilmington, DE, Shari Pheasant and her husband Jeff own A Master Mechanic, and she is known as the Queen of Horsepower, Chris Cloutier is co-owner of Golden Rule Auto Care and CEO of AutoText ME, Brian Walker is the founder and CEO of 5 Stones Media, a marketing agency and former shop owner, Bill Hill owner of Mighty Auto Pro from Medina, OH and Brett Bohlmann of HWY 7 Service Center, Newel, IA
Listen and view episode notes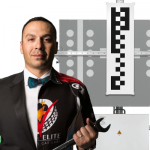 ADAS is the Next Big Thing. Advice from an ADAS Calibration Shop.
Matthew Roayaee is franchise owner of Auto Check- Cypress Station in Katy, TX. Matthew brings his insights as an ADAS calibration shop. Matthew made the investment in ADAS calibration and he shares his strategy and challenges for being an early adopter.
Learn why Matthew Roayaee decided to invest in ADAS calibration. You're going to get his perspectives on his challenges, what he recommends shop owners do to meet this head on and other wide open topics like barriers to entry, and training among other important issues.
Listen and view episode notes