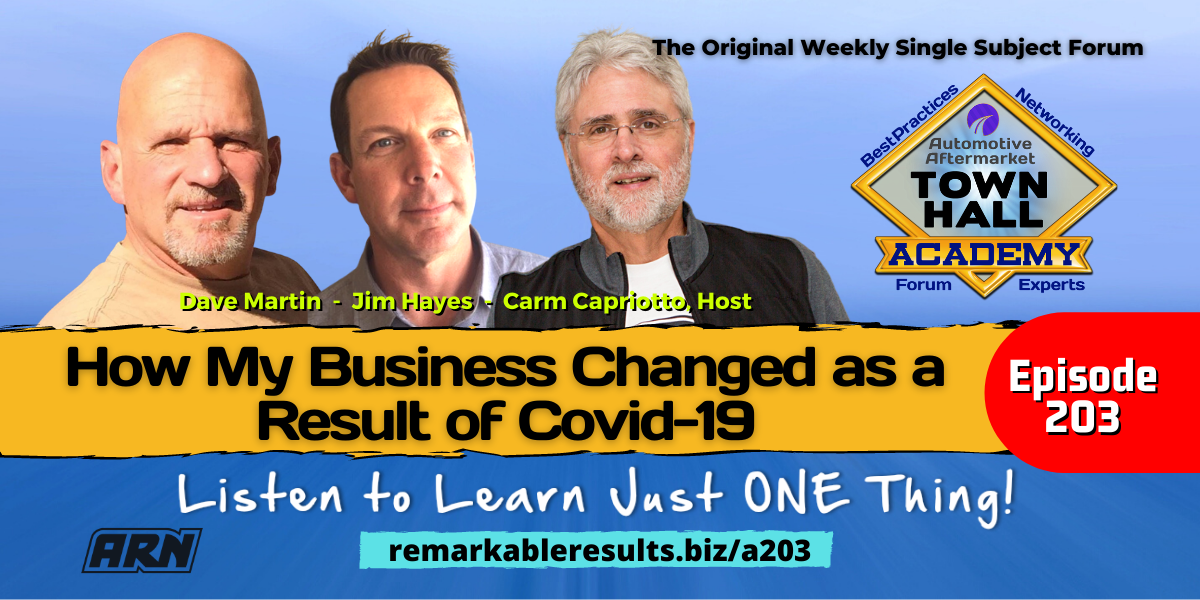 THA 203 How My Business Changed as a Result of Covid-19 – A Look Back
A lot has happened as we drew to a close a year considered to be one of the most challenging years in our history.
Today, our topic talks about the changes and the challenges that Covid-19 swept on the aftermarket industry, along with every shop owner and team member. Did you push through? How did you cope? What changed and what changed permanently? These are some questions to reflect on as 2021 is on our doorstep. Reflect on your preparedness to face this unprecedented call to action.
Joining me are for this frank discussion is Jim Hayes, General Manager of Pacific Motor Service — and Dave Martin from Martin's Auto Repair, Phoenix, AZ
The key talking points from this episode are already done for you on the show notes page at remarkableresults.biz/a203.
Listen and view episode notes