FTR 005: Jennifer Filzen – She Wants To See More Women in the Auto Care Industry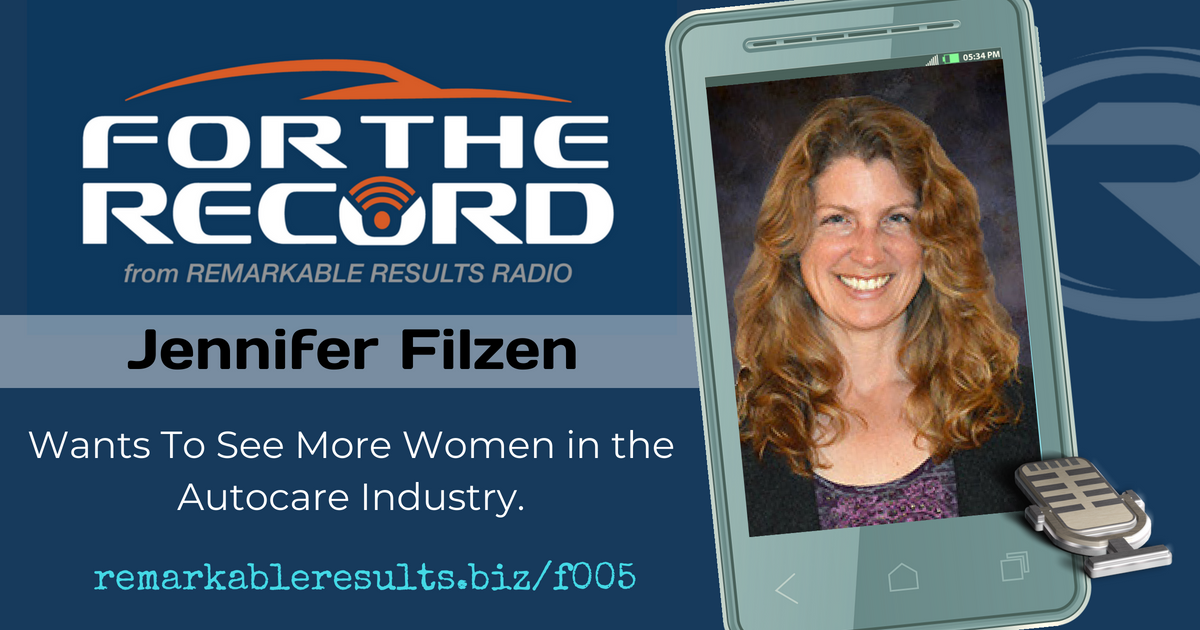 Podcast: Play in new window
Jennifer Filzen Previous Episodes HERE.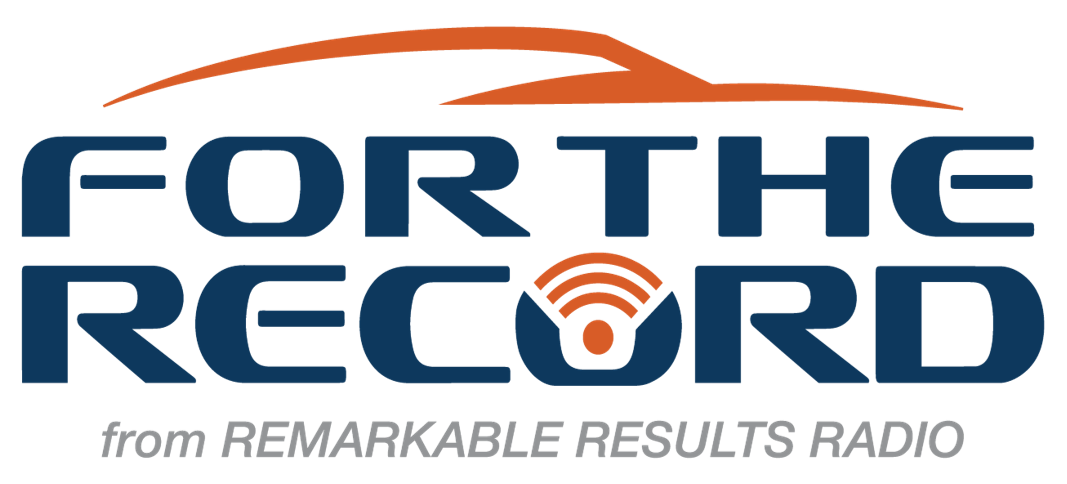 Talking Points:
Jennifer became the first assistant scoutmaster master for two troops in the state of Florida,

She was questioned by both genders why she was doing this.

The Boy Scouts oath resonated with her more.

The first women in her family to have a Masters Degree,

She stands on the shoulder of the women who have come before her. Boomer power.

Joe Sevart encouraged Jennifer to attend Vision.

High-fives to Bogi's Chevy Montage Rebuild,

She wants to see more women as service advisors, technicians and owners.

Don't tell Jennifer she can't do it

Be socially involved and in touch with the show:
Facebook   Twitter   Linked In   Email    Events   Instagram   Speaking
---
Download the Remarkable Results Radio listening APP for your smart device:
Find a Top Podcast Listening APP for your Mobil Device, Click HERE.

The views and opinions expressed are those of my guest and do not necessarily reflect the views and opinions of the author, sponsors, associates or affiliates of LSTN MEDIA LLC