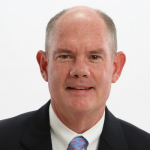 Amending Legislation for Telematic Data Ownership – RR 440
My guest is Bill Hanvey, President and CEO of the Auto Care Association. Bill is engaging the automotive aftermarket to get involved in letting your legislators know the issue about data. Your help is needed to help in amending the right to repair legislation. Learn everything you can about this fight to amend the right to repair legislation. Ownership of Vehicle Telematic Data Must Flow to the Vehicle Owner.
Do you know that a car collects data as you drive? By 2022, 87% of new vehicles will be transmitting telematic data wirelessly. But who owns the data? The car manufacturer does. Without access to data, the independent service professional will not be able to get specific diagnostic data from the vehicle.
Listen and view episode notes