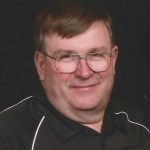 ASE Chrysler/ASE Master Automobile Technician of the Year 2016
Thirty six year Chrysler technician, Bob Olson from Milbank, SD is honored with the ASE recognition. Bob tells the story when he started right up to how he sees technology at work in the industry.
Bob has been working at Chrysler Dealer, GESSWEIN MOTORS, for 36 years and is very committed to ASE. He's been certified since 1980-33 years total. He has been a Jeep-Renault-Grand Master Technician -1984 to 1988 a GMC Master Technician-1988 to 2012 and a Chrysler Master Technician since 1989.
Listen and view episode notes