Posts Tagged 'Book Review'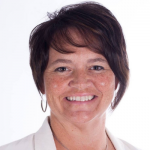 Kim Walker – Building a Story Brand
People are bombarded with 3,000 marketing messages every 24 hours. What does your message say?
Catch the power of 'Story Brand'. Learn about the Guide, the Hero, the problem, and the plan among others. It is a perfect fit for growing your relationship with your client. This is a review of the book 'Building A Story Brand' by Donald Miller.
Kim Walker is an official Story Brand Guide and along with her husband, Brian are former shop owners who are taking their personal experience and helping shop owners with their 'story'. Their company is Shop Marketing Pros and they are helping the service professional bring their story brand to their clients.
Listen and view episode notes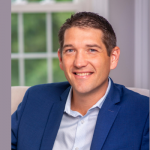 Barry Barrett – Book Review – Never Split The Difference by Chris Voss
Barry reviews and shows the principles of the book by Chris Voss and Tahl Raz called "Never split the difference – Negotiating As If Your Life Depended On It".
Barry covers the premise of the book that builds a foundation for negotiation on the basis of understanding the other party through empathy and active listening skills.
Barry does a good job summarizing the book and bringing its principles to an aftermarket perspective.
Listen and view episode notes