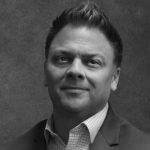 There's an APP for that!
Ever thought of connecting with your customer with your own APP. Did you know that a smartphone app is a retention strategy?
Ever thought of the challenges with social media to get your message heard? What if you could push a message to a user of your app? Will your customer have a stronger relationship with you if your app is on their phone?
Jason Soto from Mobile Soft Technology talks about the value of having your own smartphone app. Interesting concepts you need to know about. Learn about this tool and how it could work for you in your quest to create customers for life.
Listen and view episode notes