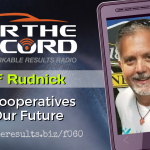 FTR 060 Jeff Rudnick are Cooperatives in Our Future.
Consider economies of scale to save money and own your brand and control your marketing.
Listen and view episode notes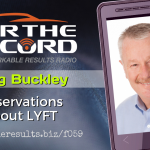 Greg Buckley on Lyft
Greg Buckley posted a video he did when he visited a LYFT Service Center in Philadelphia and shared his observations. No doubt this business model from LYFT is a disruptor and what can we learn from it and what should you know.
Listen and view episode notes