Posts Tagged 'DVI/Paperless'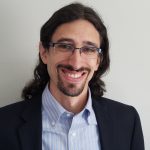 Third Generation Millennial Whose Dad Has Complete Confidence in His Decision Making is Looking for an Actionable Succession Plan.
Craig O'Neill from O'Neill's Transmissions and Service has taken some bold moves in the business and implemented a DVI system and hired a business consultant.
He sees great opportunities in emerging technologies and values the power of a strong business culture.
Regarding the technician shortage, he shares their apprentice program that has helped not only his business but the vocational school he works with.
Listen and view episode notes