Posts Tagged 'EQ Emotional Intelligence'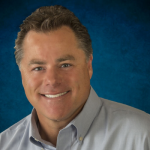 Dan Taylor – Emotional Intelligence Leads To High Performance
In the business of the aftermarket, we are always in search of leadership qualities to take our business and team to the next level. It is not necessarily how smart you are but how you manage your and your team's emotions.
Let me set the stage; here is a quote from noted author Daniel Goleman: In a study of skills that distinguish star performers in every field from entry-level jobs to executive positions, the single most important factor was not IQ, advanced degrees, or technical experience, it was EQ: Emotional Intelligence.
This episode has the right ingredients to make you emotionally aware of the properties of your own emotions and how to incorporate them into problem-solving and to the overall emotional health of a shop. My guest today is Dan Taylor. He is the Senior Business Advisor of Transformers institute. Dan will help you understand the importance of Emotional Intelligence in leadership as a huge factor in team and customer retention.
Listen and view episode notes