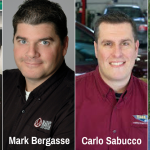 Friends To The Rescue.
Mark Bergasse from Marks Auto Service in Oakville, ON, had a life-changing medical condition. A heart attack that precipitated a quadruple bypass. His wife Sandy called their friends Glenn Colling of Eastside Auto Service, Todd Sarson of Stop N Go Automotive, and Carlo Sabucco of Sils Complete Auto Care Centre. They share their story of support to Mark and Sandy.
This story is about friendship, caring and the power of humanity. Are you prepared for a possible business or life-changing moment? Is your network in place? Are your friends or competitors ready to step up. Mark, Todd, Carlo and Glenn share the backstory on the value of friendship first, competitor second.
Listen and view episode notes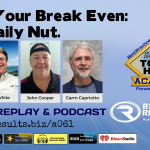 The Rule of Holes: Know When To Stop Digging
Knowing your break-even point — the point at which total cost and total revenue are equal is important to running a business. It is not just good enough to reach your daily break even, you must exceed it if you are to stay in business.
Knowing the break-even point is helpful in deciding gross margin on parts, labor rates, setting sales budgets and preparing a business plan. If you do not reach your daily break-even then there is a great chance that you had a loss of profit for the day.
This episode provides a worksheet download for calculating break-even. The numbers will come from your financial statements. Your accountant can also provide them. The key to knowing your break-even set the tone when you are reaching for your profitable sales goal. You'll know what the minimum excepted number is without digging yourself into a hole.
Listen and view episode notes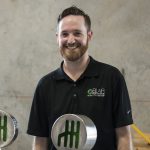 Super Growth rate of 40% Has Its Challenges to Expense Control and Cash Flow.
Ryan Blair of Blair Automotive is a highly honored Audi technician and worked at an Audi dealership for eight years before deciding to start his own Audi/VW specialty shop.
As an independent, he has brought a high level of differentiation and a better than dealer experience to his customer. His new location was a perfect ground zero for his increased sales.
We find Ryan with big growing pains and a huge scale up when he moved into his new 12 bay facility. He has no regrets to get the shop where it is and admits he stretched and has personally guaranteed his expansion. Ryan has the perfect outlook and is building a strong business long into the future.
Listen and view episode notes