Posts Tagged 'Industry Recognition'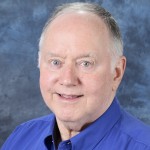 This is a very special interview with Jerry Holcom. With nearly 50 years' experience in the automotive field, Jerry tells of his pathway to success and the typical stumbles or learning curves along the way.
Why should you listen: Jerry tells of great advice he's received throughout the years about money and property ownership; Learn Jerry's reasoning behind the decision not to buy his father's business, and then turned around 10 years later and bought it from someone else.
Listen and view episode notes