Posts Tagged 'Key Performance Indicators'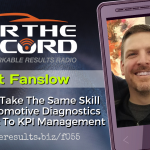 FTR 055 Matt Fanslow – We Should Take The Same Skill Set For Automotive Diagnostics And Apply It To KPI Management
Matt Fanslow has an interesting view of analyzing KPIs. He says if your a shop owner that started as a tech, you have the foundation to take what you know about diagnostics and apply it to improve your business.
Listen and view episode notes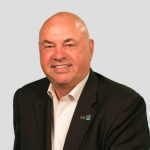 New Aftermarket Measurement – Cost Per Billed Hour
I'm with Bob Greenwood, President, and C.E.O. of Automotive Aftermarket E-Learning Centre Ltd. We are discussing how cost per billed hour affects the site's total efficiency in maximizing net profits.
This episode tackles measuring your site's efficiency with cost per billed hour as a new aftermarket measurement to maximize your net profits. The calculation reflects on all aspects of your labor rate, workflow, charging for diag time, and other critical performance metrics.
Important note for this episode. Since Bob is demonstrating his strategy and findings through formulas we decided to record the video of this episode so you can see how Bob arrives at the conclusion to his formulas. You can find the video version on the show notes page at remarkableresultsradio.com/e424 or on my Carm Capriotto youtube channel.
Listen and view episode notes