Posts Tagged 'Parts Margins'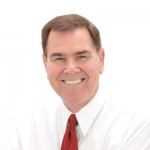 RR 471: Vin Waterhouse on Intensive Labor Rates and Financial Benchmarks
Are you aware that you are selling fewer parts? Do you understand that the hours of diagnostic work you do does not reflect the typical parts sales per hour that your financial business model has generated in the past?
So what you say. Ouch! The wrong attitude. You are bleeding to death and the math exists to prove it. You must pay attention to having an intensive or recovery labor rate. In this episode with legacy aftermarket coach and trainer, Vin Waterhouse, we get into the power and value of benchmarks and how to calculate a recovery labor rate.
If you are not happy with your net operating income (your bottom line) vs the hard work and time you spend at your business, then Vin may just help you formulate some next very important moves you need to make, so your financial strength improves.
Vin Waterhouse is President and Founder of The Waterhouse Group, an automotive Accounting, Training, and Coaching.
Listen and view episode notes