Posts Tagged 'Parts Margins'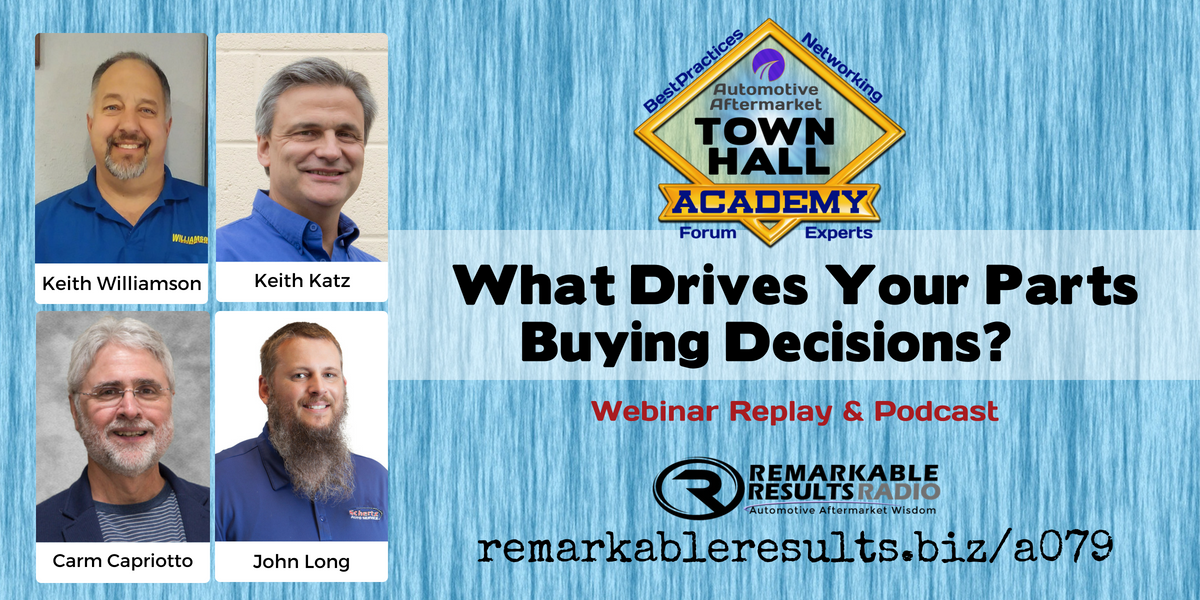 What Drives Your Parts Buying Decision?
This Town Hall Academy summit features Keith Williamson, owner of Williamson's Repair and Tire in Bondurant, IA, John Long partner in Schertz Auto Service in Schertz, TX, and Keith Katz, owner of Quality Service Center in York, PA.
The panel covers part quality, service, availability, training, price, and warranty. We also get into credits and returns, their salesperson, volume rebates, e-commerce, and labor claims. There is a consensus on the value their supplier brings to their business.
Compare your supplier needs and relationship to what this panel has to say about their parts buying decisions.
Listen and view episode notes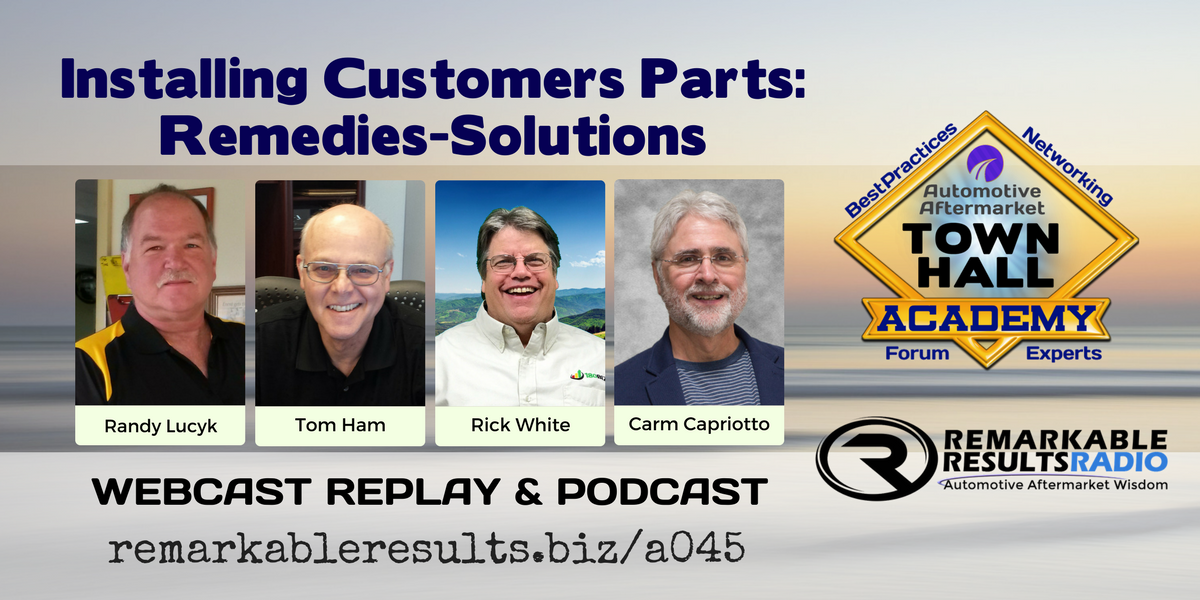 This panel's perspective is meant to excite a dialogue, to present ideas and concepts to support your decision or to inspire you to take a stand; one way or the other.
This topic is a worthy discussion because of the growth rate of e-commerce part availability, transparency in pricing, and ease of self-diagnosis on the internet.
At risk can be your reputation based on the quality of part being installed. You own the cause of their concern. This panel has not gotten one new great customer from ever installing parts for walk-in customers.
Listen and view episode notes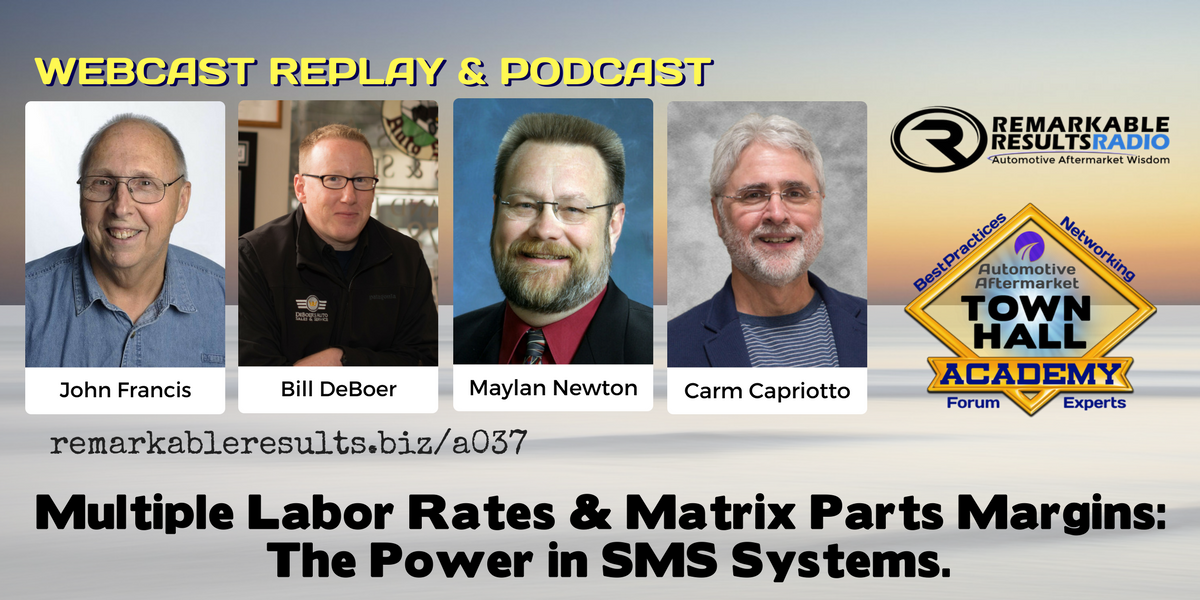 Multiple Labor Rates Can Make A Shop Competitive Depending On Jobs. It Is Easy To Set Up Parts Matrixes On Your SMS.
A big fear in our industry is we fear someone questioning our price. We need to be proud of why and what we do. We must understand the value we do for our customer.
Understanding how parts matrix's work in your SMS and understanding the strategy behind it will improve your parts margins overnight. Also, parts pricing transparency in the industry may change parts margins in the future.
Become the CEO of your company and you'll start to see the differences in your sales, costs and profits when you pay attention to what the CEO must do for the company.
Listen and view episode notes