Posts Tagged 'Performance Reviews'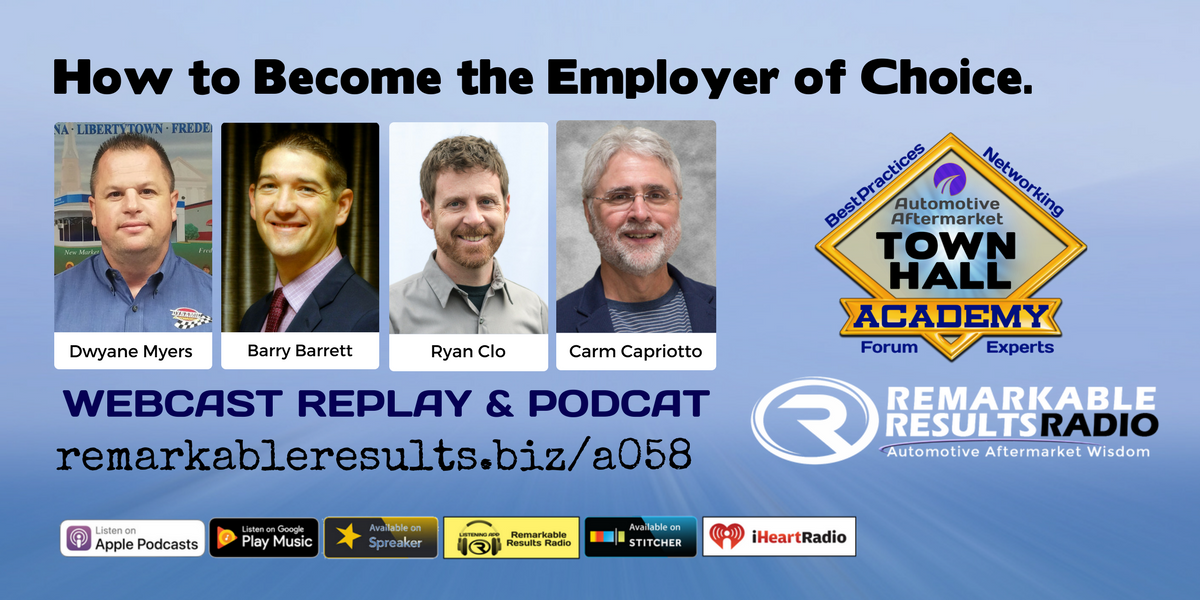 How to Become the Employer of Choice.
Join Ryan Clo from Dubwerx in Cincinnati, Dwayne Myers from Dynamic Automotive in Frederick, MD and the Director of Training at RLO, Barry Barrett.
You have an opportunity to listen to three of your aftermarket colleagues who will share their perspective on becoming the employer of choice. We opened up some great thinking pathways to help you create and improve your position in the marketplace when it come to attacking and keeping great talent.
We talk the extreme importance of creating and having a great business culture, career ladders, putting your people front and center in your business, pay, reputation and so much more.
Listen and view episode notes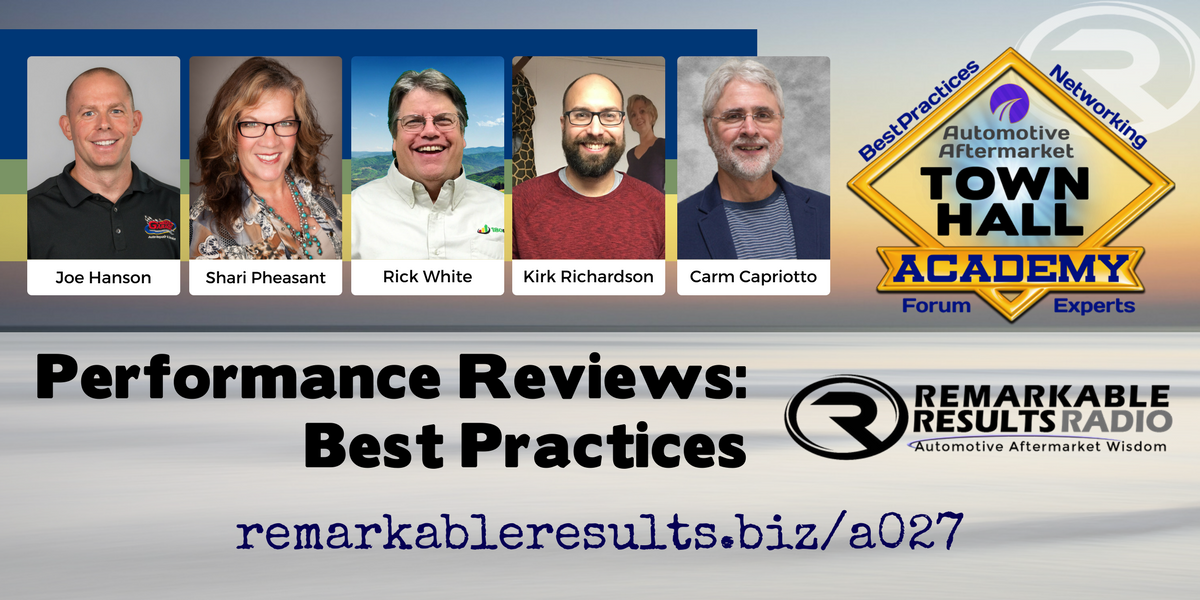 Are your Performance Reviews Creating the Best Behaviors from Your Team?
Performance reviews for many business owners never get done. There are many reasons why not and this episode tackles them head on and the best way to get them done.
There is great wisdom from the Academy panel like the review starts at the interview, that reviews need to be used to create personal performance goals, reviews is a formal way to be sure accountability sticks, and your core values are the key points to apply all behavior against.
There are over 20 key talking points that will help you in your process or get you started on the right path. The panel agrees that becoming a better leader will be key to using performance reviews to grow your business culture with performance reviews
Listen and view episode notes