Posts Tagged 'Philanthropy'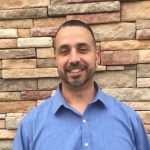 Longtime O'Reilly Auto Parts Counter Professional Earns National Recognition.
Oscar Manzo, Installer Service Specialist at O'Reilly Auto Parts for over 27 years is recognized as the 2016 Counter Professional of the Year. The honor is given every year, for the last thirty-one, from Babcox Media.
Oscar has dedicated his entire career to the parts business; he started as a part-time cashier. He loves his everyday interaction with his customers and researching hard to find parts. Oscar shares his view on what is new in the parts business and the fulfillment of his customer's needs.
Listen and view episode notes