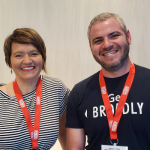 RR 483 – Kim Walker and Mitch Meier – The Importance of Managing On-Line Reviews
Everyone hates to get a negative review. But the worst thing you do is to ignore them or lash back at them.
My panel does an excellent job of putting reviews into perspective and how to deal with them. With me is Kim Walker from Shop Marketing Pros and Mitch Meier from Broadly bring an impressive dialogue on the importance of how we handle reviews.
As aftermarket pros, we always want five-star reviews, but life happens and we get the occasional 1, 2, 3, or 4-star review. What do we do, how do we follow up and what does the consumer think when they see anything less than a five. We look deep into review management.
Listen and view episode notes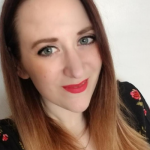 Sara Fraser – The Power of Social Media for Automotive Professionals
There are a lot of trends happening on social media in the past couple of years. Understanding these trends can give us a competitive advantage and hashtags plays an important role especially on Facebook and Instagram. This episode will help you better understand the power of social media and some of the tricks that will make it work for you.
Sara Fraser has over 15 years of retail management experience, the last 6 of them as an office manager for a used car sales and service center. To bring her customer service, marketing, and business knowledge to the automotive industry she has recently joined the team at Haas Performance Consulting.
Listen and view episode notes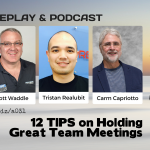 Communications is the driving foundation of what meetings are about.
Many superior take-a-ways in this Academy lesson. If you are contemplating holding meetings or are holding them and you want to check in on other strategies, this is the perfect seminar.
Your team must know how important their presence is in a meeting. Meetings can help you innovate and stay in touch with the needs of your people and you can share the needs of the company.
Also, innovation requires you need to stick stuff up on the wall and meetings is a great place to make that happen. Always remember to never hog the meeting. Share the wealth. Everyone talks. Many different styles from a casual to formal agendas. Always remember the meeting is for your people.
Listen and view episode notes