Posts Tagged 'Thought Leaders'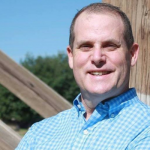 RR 445: Chris Cotton – Certified Profit First Professional
My guest Chris Cotton is a Certified Profit First Professional and a business coach. He helps shop owners understand the fundamentals of money and the decision making behind it. He helps us manage our cash and how to set aside money obligations.
Chris's AutoFix SOS coaching company is one of the select few consulting firms, nationwide, that has achieved certification in Profit First. His experience as a former shop owner relates to the struggles of shop owners to maximize their profits.
If you have ever wanted to know where your money goes, ever had a tough time paying your bills, meeting your tax obligations or ever held cashing your paycheck because you knew it will bounce; this podcast is for you.
Listen and view episode notes