A Tribute to Bob Greenwood – [Bonus 12]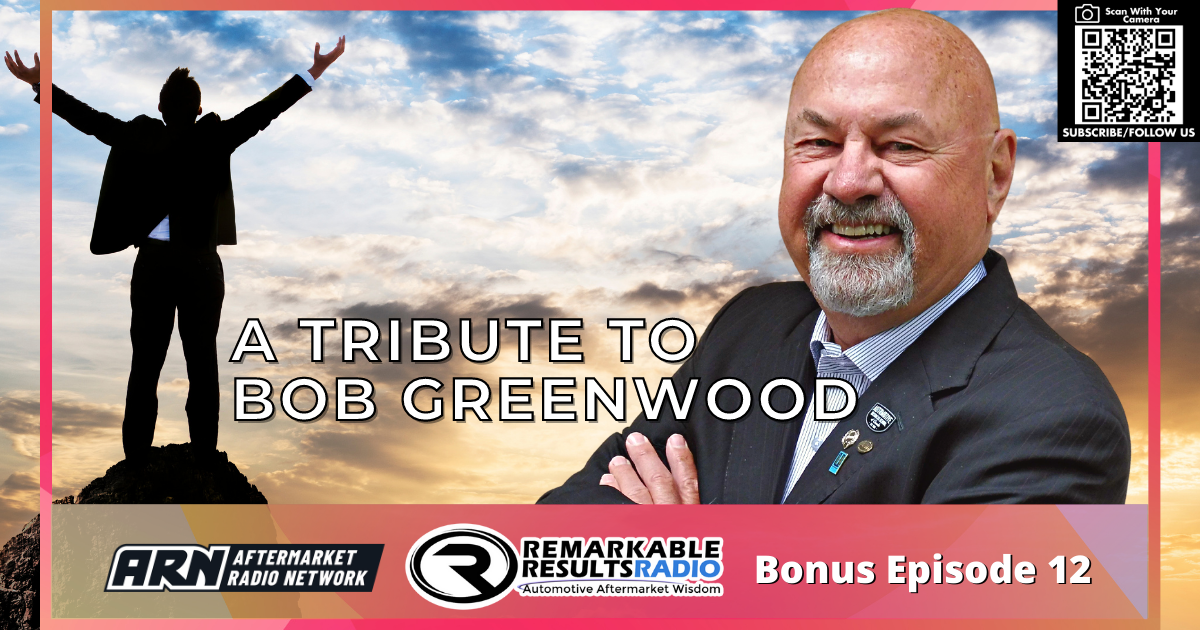 I never thought I'd ever be doing a tribute like this for a good friend, Bob Greenwood.  His passing really hit me as it did for so many others. You can't help but realize we lost him way too early in his life. His mission wasn't close to being done. 
If you ever heard Bob Greenwood's passion for this industry you know that he held high hopes for the future success of the independent aftermarket. His passion for making this great industry a profession instead of a trade was one of his biggest talking points (a signature of his) wherever and whenever he had a chance to pontificate.
I reflect on a few of Bob's accomplishments, some of the thirty-three episodes he contributed to and I welcomed some friends to share their memory of Bob.
Listen to all of Bob Greenwood Second Thoughts Podcast Episodes HERE.
Connect with the show: