Where the Voices, Ideas and Insights that are Shaping the Future of the Automotive Aftermarket Reside. This Page Displays All Three Podcast Formats: Remarkable Results, Town Hall Academy and For The Record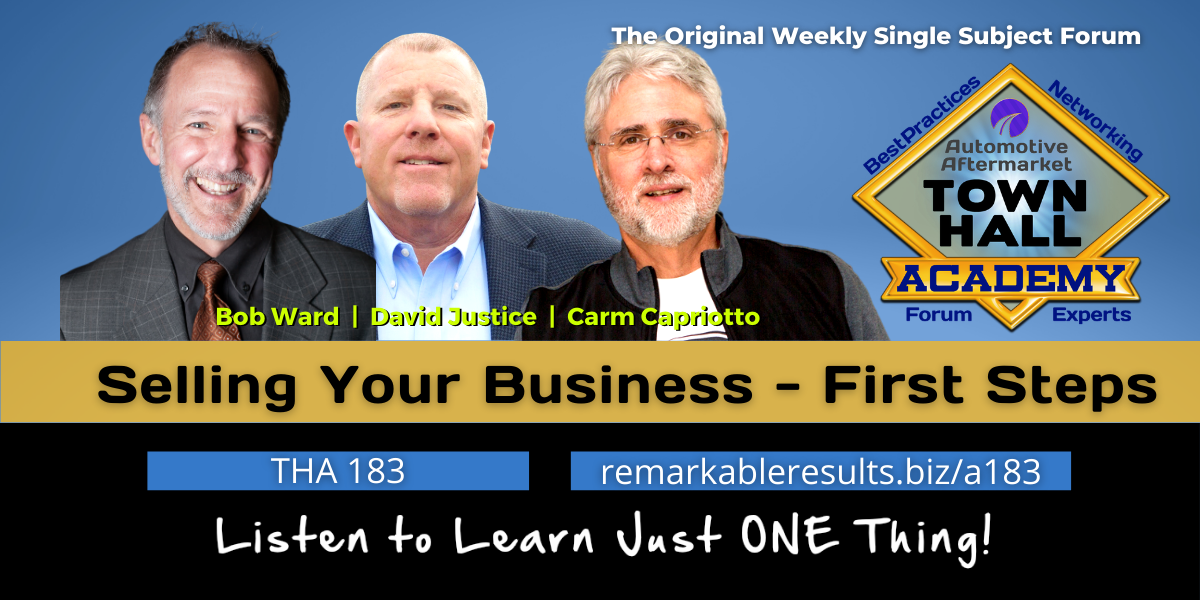 THA 183 Selling Your Business – The First Steps
I'm with coach and consultant Bob Ward from Warden LLC and perpetualbusiness.co, and David Justice, Coach with Repair Shop of Tomorrow. David sold His three shops and now supports shop owners to build their legacy.
You are going to find out about an exciting concept of building a perpetual business, which means it outlasts you. In essence, you prepare to sell your business the day you open, taking the stress of preparing your business for sale
The key talking points for this episode are already done for you, find them, and my guest's bios at remarkableresults.biz/a183. These key talking points will make for a great planning agenda.