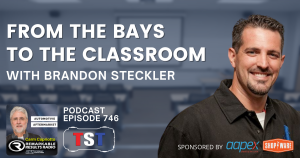 Do you have a passion for teaching others and watching them grow? Is it something you've been interested in doing? I'm with Brandon Steckler at the TST Big Event 2022 and we discuss his path to becoming a trainer and writer for MotorAge Magazine. He also shares a transparent review of one of his classes from a peer. A special episode I did with Brandon on his passion for teaching is episode 342. Speaking of training, did you know that auto tech colleges need part-time instructors? It is a great way to engage with auto tech students. How about being a high school night school trainer. Let's think outside the box and advance the aftermarket together.
remarkableresults.biz/e746
The Voices, Ideas and Insights that are Shaping the Future of the Automotive Aftermarket.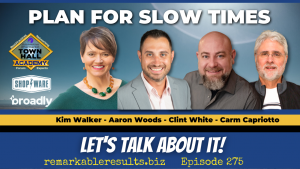 The aftermarket is blazing busy. We may think that boomtown will continue without an end in sight. But what are your 'slow day action plans?' Some who have not been doing things 'right' are feeling the ebb and flow of typical cycle times, holidays, back to school, vacations, weather, and travel. Let this episode help you re-think how you prop up your business. Stop stopping.
remarkableresults.biz/a275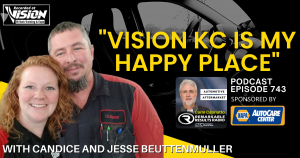 Candice and Jesse Beuttenmuller come every March from WaKeeney, KS. to the Vision KC Hi Tech Expo. Vision KC, they say, is their Happy Place, therefore shutting down the shop to attend. Their town is so small it doesn't even have a stoplight! Since we recorded the episode they changed the name of their business to 'Old 40 Auto Care'. We also discuss the importance of communication with their customers. As a side note, we had a lot of laughs and fun while recording this episode.
remarkableresults.biz/e743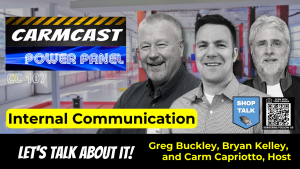 Communication is one of the biggest problems in human relationships and among a working team inside your business. We are talking about the power of top internal communication, front to the back of the shop and with your customer. My panel speaks about the process, communication tools, and how a well-oiled communication system makes for satisfied employees and a top customer experience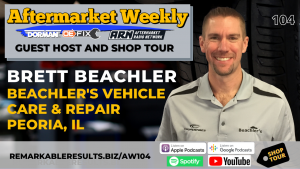 Guest host and a shop tour with Brett Beachler, Beachler's Vehicle Care & Repair, Peoria, IL. Find out how Brett's team seamlessly communicates between both buildings and their streamlined processes.
remarkableresults.biz/aw104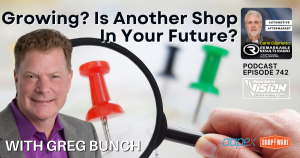 Ever heard of the 'entrepreneurial curse?' Do you see opportunity everywhere you look? Are you ready to go multi-location? Or have you been approached to sell? I'm with Greg Bunch from Transformers Institute at Vision 2022 and we discuss the boom in becoming a multi-shop owner and the future of our industry.
remarkableresults.biz/e742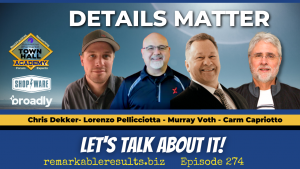 The complete customer experience package starts with having paid attention to details. When was the last time your shop was painted? Is the parking lot striped? What kind of coffee and amenities do you serve? Does your bathroom have extra hooks on the door? I'm with a panel of shop owners that put that extra in extraordinary. You should get a bare minimum of 5 great ideas to implement.
remarkableresults.biz/a274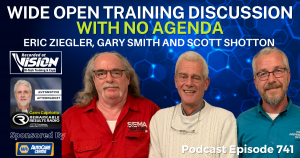 Dive into the minds of three incredible industry trainers in the studio of the 2022 Vision KC Hi Tech Training & Expo.  We had no agenda, just some friends chatting with a special dynamic and their passion for the advancement of the aftermarket. Some of what we covered: what are their perspectives on electrical theory, becoming a trainer, and training in general, you'll also hear talk about business culture, mentoring and so much more. Profound fun awaits you.
remarkableresults.biz/e741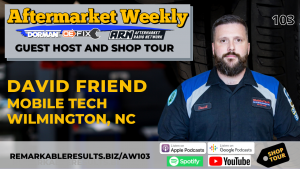 Guest host and a shop tour with David Friend, Mobile Tech, Wilmington, NC. Get a tour of David's 50,000 sq ft building, including a training facility. He has been an early adapter of ADAS since 2015 and has a professional to professional auto supply business. 
remarkableresults.biz/aw103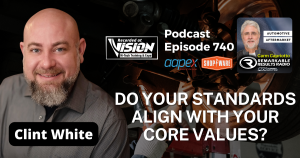 How aligned are your business standards with the core values of yourself, and your team members? What are your corrective action plans? I'm with Clint White at Vision 2022 and we discuss accountability when things don't go as planned in your business. It happens to everyone, but how to address it is a critical step some owners miss. 
remarkableresults.biz/e740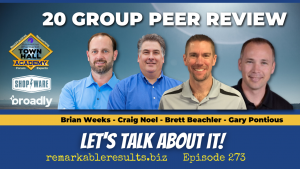 How often do you have an outside perspective on your business to offer improvement ideas? What about 35 outside perspectives? Last month Brian Weeks hosted a team of shop owners from his peer group, from around the country, to dig deep into his business. Keep listening to find out what helpful tips and insights they offered and what they learned from each other.
remarkableresults.biz/a273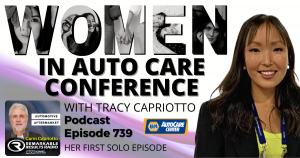 Not sure if you know that my daughter Tracy joined our media company and quickly signed on to our purpose to Advance the Aftermarket. She has made a great impact and helped to create the Aftermarket Radio Network. I've been encouraging her to find her stride and do her own podcast episode. Well here it is and she shares with you a personal story at the Women In Auto Care Conference in the Spring of 2022. Together we've attended ASTE, AAPEX, Vision, the Big Event, and others but this experience, she shares with you, is her first solo event and podcast. Get to know Tracy and see how proud I am to have her join the Aftermarket's Premier Podcast. Many, I know, will relate to her story.
remarkableresults.biz/e739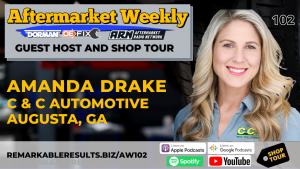 Guest host and a shop tour with Amanda Drake, C & C Automotive, Augusta, GA. Amanda is passionate about growth through mergers and acquisitions. Take a tour of their 15,000 ft location which was a strip mall. 
remarkableresults.biz/aw102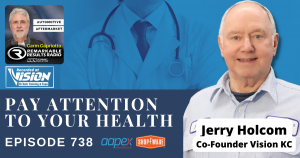 10 years ago, Jerry Holcom, one of the founders of Vision Hi-Tech Training Expo, self-diagnosed himself with Parkinson's. Learn how Jerry has lived with it and through it. This episode may hit home for you. The more you know the better. Let this episode be an inspiration to you.
remarkableresults.biz/e738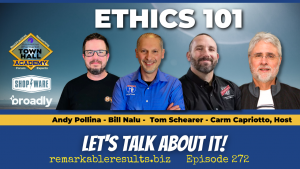 Did you know ethics, culture, and team go hand in hand in a successful business? Doing the right thing means having full transparency, trust, and integrity. Listen firsthand to my panel as they discuss ethics 101 and some standout scenarios they've experienced.
remarkableresults.biz/a272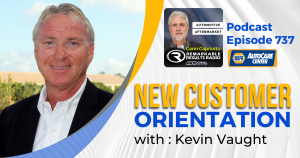 Do you have a clear procedure for orientation of new customers and a commitment to providing an outstanding customer experience? Kevin Vaught from Elite Worldwide shares simple ways to WOW your new customers and reduce their anxiety.
remarkableresults.biz/e737