The Voices, Ideas and Insights that are Shaping the Future of the Automotive Service Aftermarket Reside Here
1,000+ Episodes and over 500 Hours of Audio/Video Content - Everything Aftermarket
Recent Travels to Industry Events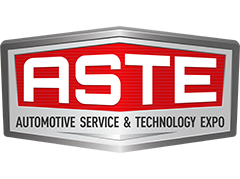 The Voices, Ideas and Insights that are Shaping the Future of the Automotive Aftermarket - Reside Here
Jump In With Both Feet and Find a Topic or Area of Interest

NEW! The Most Informative and Fun 25 Minutes You Can Invest In Each Week To Improve Your Career - Aftermarket Weekly "Must See TV"
 See a Shop Tour in Every Episode
Aftermarket Weekly.com       
This fast and fun weekly LIVE broadcast on Tuesdays at Noon ET is full of interesting information you can use to improve your career and your business. Also see and industry first, a virtual shop tour from a North American shop owner. Find all episodes cataloged in case you missed them.
New to the Podcast
First time listener to podcasts? Just discovered Remarkable Results Radio?
Books Page
Guests mention or talk about books that have made an impact on their life or business listed here
Pictures
Photo's from industry events and training venues with aftermarket friends and guests of the podcast
Newsletter
Subscribe to our Free Insider newsletter to be up on every new episode releases and live events.
The Series
Every episode segmented into venues. Easily filter an area of interest.
Watch LIVE Broadcasts
When we are live on Facebook you can watch the live feed from our LIVE page
Social Connections
Get social with Carm and the podcast
Monthly Archives
Dig into the vault and review how the episodes have been segmented and cataloged so you can find just what you are looking for
Working With and Supporting These Great Organizations