RR 044: Rick Bilger from Advanced Auto Pros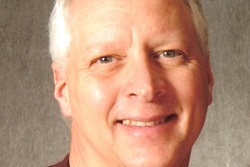 Rick Bilger a 40 year service professional owns Advanced Auto Pros in Greely, CO.  His Grandfather and Dad were mechanics/technicians and Rick practices his craft in a 10 bay facility with 4 techs, and two service advisors. Rick, a pilot, offers some very interesting and unique strategies in this episode.
Much to learn from this episode. There is a minimum of 10 big take-a-ways for you to consider. Rick has 5 very unique features or customer offers on his website.
A $200 savings bonds if your service wasn't right
A personal message from Rick outlining the 5 misconceptions of auto repair
A distinctive ten step repair system spelled out on his home page
A very clever 'noise' page to help customer describe the sounds their vehicle is making
His VIP 'Pay Ahead For Service' Club
Listen to this very informative episode as Rick talks about how many attempts he had at improvement until he got it right. He is a 'Ready, Fire Aim — 'adjust as you go' type of guy. He says, 'Never be afraid to fail'. Which lends itself to being an innovator as he looks to other industries to find what's working.
He reflects on the best use of his time and how it will benefit his company. He even talked about how his dad would bring home a carburetor and carb kit for Rick to 'play with'. What a way to learn the business.
There are an enormous amount of Rick'isms and take-a-ways including his focus on wanting to raise the awareness of the industry and have the consumer realize that his is a great industry doing a tough and challenging job by talented people.