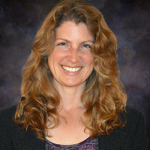 Your Story, Your Accomplishments Brings Authenticity To Your Website.
Jennifer Filzen from Rock Star Marketing helps shop owners bring their story to life on their website. Her purpose is to bring joy to millions of people and she has a proven method.
Jennifer says when you tell your story, you are being authentic and putting your company in the limelight.
There is an excitement level in this interview that will keep you engaged as we talk content marketing and how the power of your story connects you to your clients and prospects. We also get into her training seminar she held at Vision 208 called Fishing for Millennials.
Listen and view episode notes