Posts by Carm Capriotto, AAP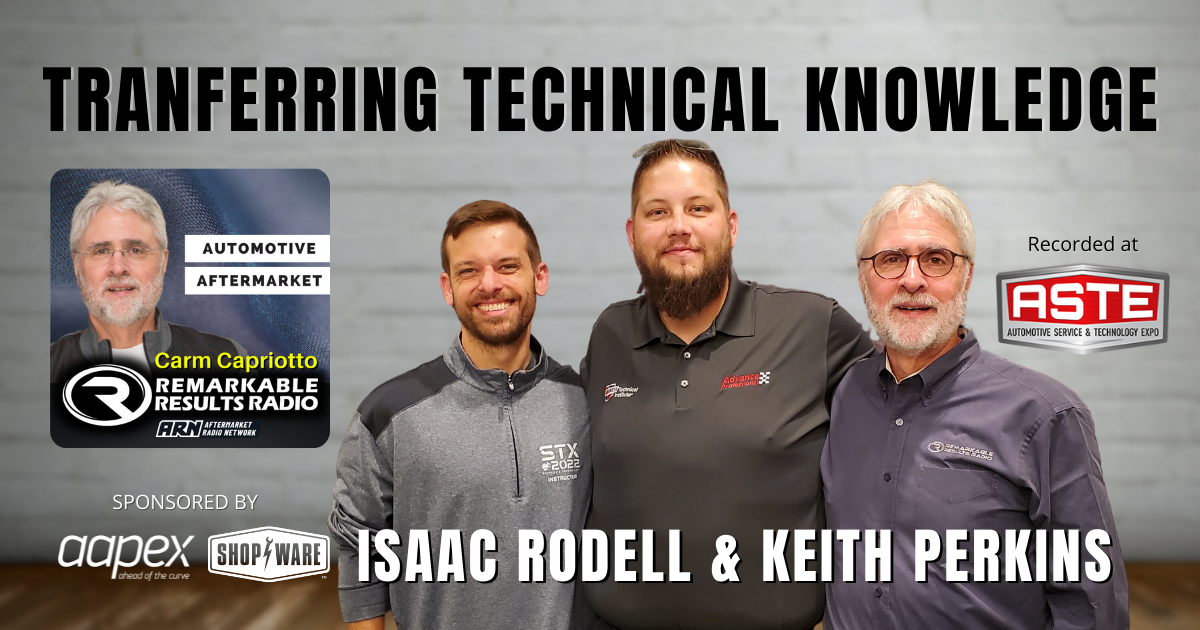 There is a struggle to improve the transfer of technical knowledge in our automotive service industry. The same people show up to training every seminar. Yet there are a few new faces, but more is needed to make a larger impact on the need and value of training. We all need to do our part and connect with people who do not seek out training on their own and encourage them by paying for their training thereby helping to support your business and their career.
Isaac Rodell and Keith Perkins are industry trainers and Mobile Diag and Programing technicians. You can reach Issac on Facebook: Isaac Rodiesel. This is Isaac's first appearance on Remarkable Results Radio.
Listen and view episode notes