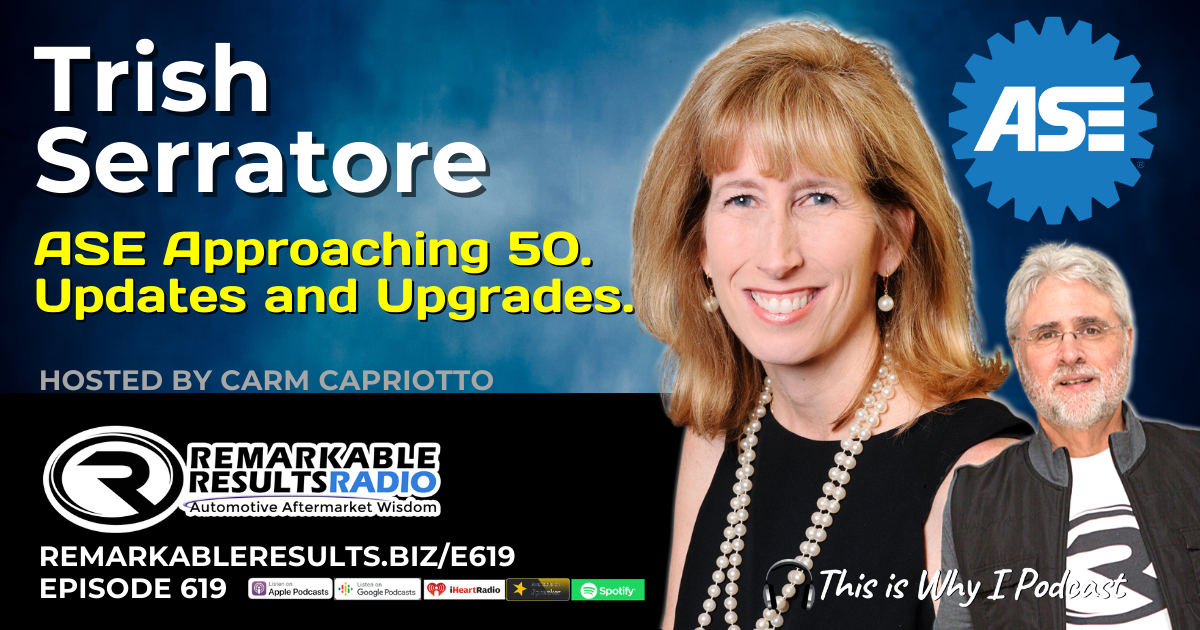 ASE Update: Approaching 50 Years of Certification Excellence [RR 619]
As a listener, I know how much you care about ASE and the value it brings to your people, your quality, and your commitment to excellence.
Did you know that ASE will be 50 years old next year? I've done episodes on ASE yet it is time to get an important update from ASE Sr. Vice President Communications, Trish Serratore.
She will cover what is happening with ASE now and into the future. We talk ADAS, the ASE renewal app, and the future related to remote proctoring and recertification tests at home.
The key talking points reside at remarkablersults.biz/e619.
Listen and view episode notes