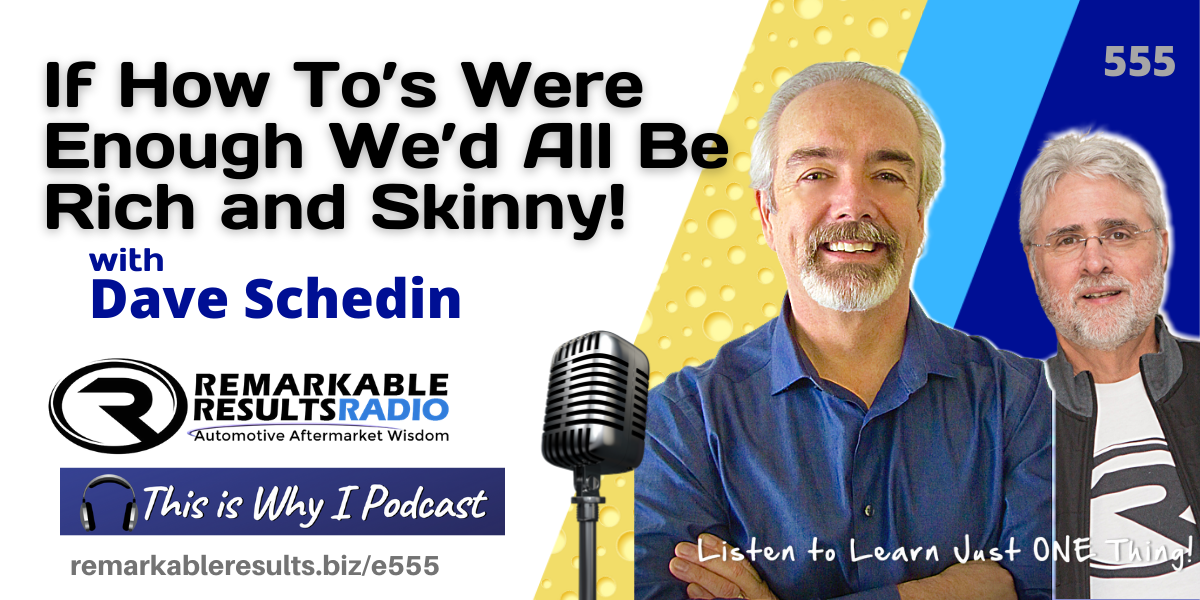 If How To's Were Enough We'd All Be Rich and Skinny- Dave Schedin [RR 555]
The episode will teach you how to face your fears and understand the depth of your ego. Managing your ego and self-confidence in balance will get you the result you really need. Find out the truth behind the overconfidence and arrogance that we all try to avoid. We are all victims of whatever circumstance we chose to put ourselves into. The sooner we understand that the better off we are at handling difficult situations.
My guest is a coach and a former shop owner, Dave Schedin from Computrek Group a
Coaching and Training Company. Dave has 40+ years of experience in the automotive field.
David has a powerful message for you. We are talking about the fear-based scarcity mindset that can plague the best of us. If it remains unchecked it will derail most business owners by undervaluing themselves. The opposite of this has the same effect too. You can be too arrogant when you are overconfident. You have to balance things out. You're gonna love this episode.
Listen and view episode notes