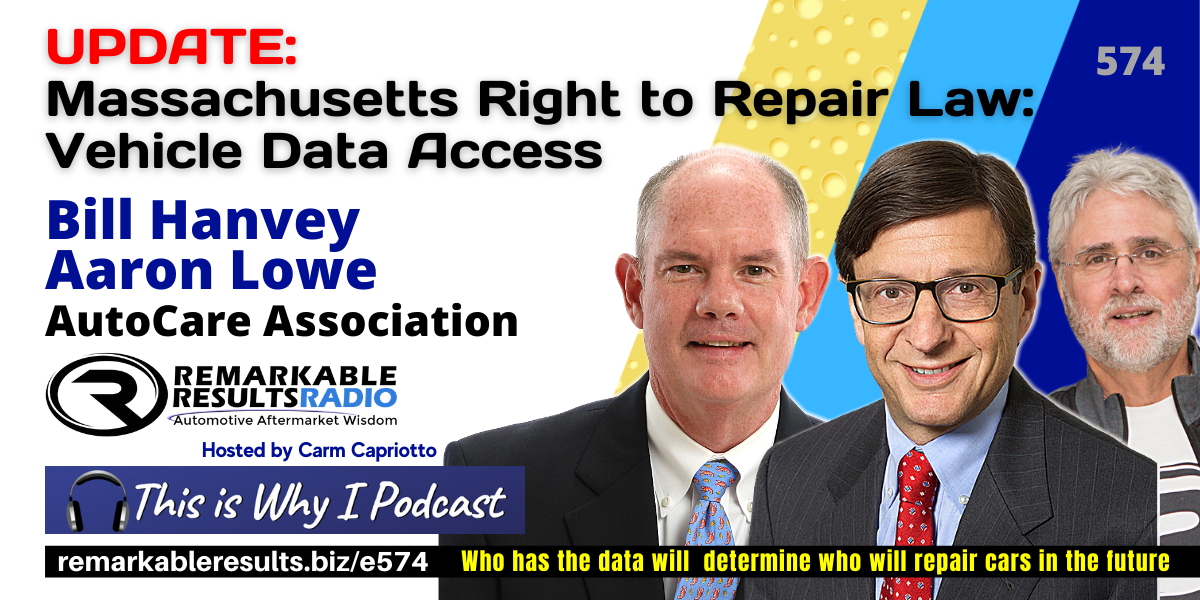 Massachusetts Right to Repair Law 2020: Vehicle Data Access [RR 574]
Welcome to an important and vital episode as it relates to how we will do business in the future. It's about access to data that will be necessary to fix our clients' vehicles. There is some astounding money being put up against this pro-consumer initiative in Massachusetts. The intention of this episode is to serve up awareness and the impact a NO vote from Massachusetts voters will mean to automotive repair going forward.
By 2022, 87% of new vehicles will be transmitting telematics data wirelessly. But who owns the data? The car manufacturer does. Without access to data, the independent service professional will not be able to get specific diagnostic data. They will hold all the cards and charge handsomely for it.
My guests are advocates of this 'Right to Repair Law – Vehicle Data Access Requirement Initiative (2020)'. Bill Hanvey, President and CEO of Auto Care Association, and Aaron Lowe, Senior Vice President, Regulatory and Government Affairs.
Find the show notes at https://remarkableresults.biz/e574.
Listen and view episode notes