RR 155: Social Media Strategy with Greg Buckley & Frank Leutz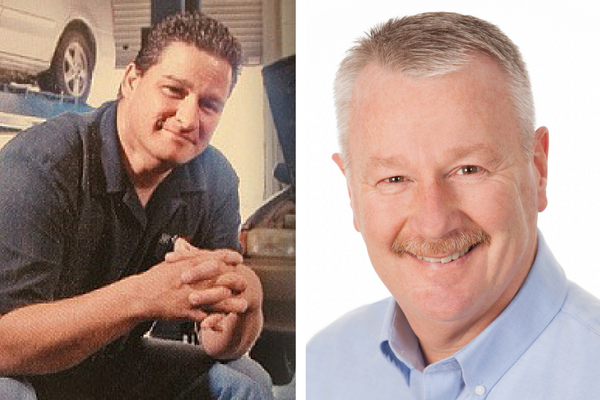 Social Media is a hot topic today. Many service professionals want to know how to improve their digital presence. Many just need to get started. If you want to affirm what your current strategy is, listen to these two service professional entrepreneurs, who do a great job with social media. Their passion shows through on this round-table discussion.

This is an extended interview; packed with great information and experiences. You can listen to the audio (above) or the Face To Face video (below); you choose.
•Live Streaming is here to stay.
•Email open rates.
•The concept of 'Always Be Communicating'.
•Facebook, Twitter, Instagram.
•Re-purposing content.
•You don't need a lot of flash to have a great campaign.
•Attack parts in your SEO. Think how a person would search for a vehicle problem.
•How to stay relevant and be an influencer in your marketplace.
•Always be connecting.
•Have a multi-pronged approach to your marketing.
•Record your car care clinics for re-purposing.
•Conventional marketing is still important.
The panel:
Frank Luetz from Desert Car Care in Chandler, AZ
Frank was featured in episode 25 and is very active in his community. Besides his live streaming, Frank has a weekly radio 'call in show' called 'Wrench Nation'. In Frank's marketing strategy he also does email marketing, TV, radio and billboards. Frank also does a video feature called 'Inside the Garage' where he discusses vehicle failures and cures. Desert Car Care has been recognized as the 2016 Small Business of the Year from the Chandler Chamber along with these other honors:
2015 2016 Ranking Arizona Top 10 Auto Repair
2012 2013 Angies List Super Service Award
2013 BBB Ethics Award Nominee
2012 Phoenix Business Journal Best Places To Work Winner
Greg Buckley from Buckley's Auto Care in Wilmington, DE has been featured, on the podcast, in Episodes, 19, 54, 60 and 100. He started YouTube video's six years ago when the concept of YouTube video's was just a fleeting thought. One of his earliest video's has had nearly 80K views.
Greg was an early adopter of Facebook LIVE and is a monthly instructor for ATI in a class called 'Always Be Marketing'. Greg was recently featured on the cover of AutoInc Magazine recognizing the 60th Anniversary of Buckley's Auto Care.
Desert Car Care website here.
Wrench Nation TV here.
Contact Frank here.
Buckley's Auto Care website here.
Be socially involved and in touch with the show:
Facebook Twitter Linked In Phone 716-320-1567 Email

This episode is brought to you by Federal-Mogul Motorparts

and Garage Gurus. With brands like Moog, Felpro, Wagner Brake, Champion, Sealed Power, FP Diesel and more, they're the parts techs trust. For serious technical training and support – online, onsite and on-demand – Garage Gurus is everything you need to know. Find out more at fmmotorparts.com and fmgaragegurus.com