RR 174: All Women Panel from Pittsburg State Univ-Seniors in Automotive Technology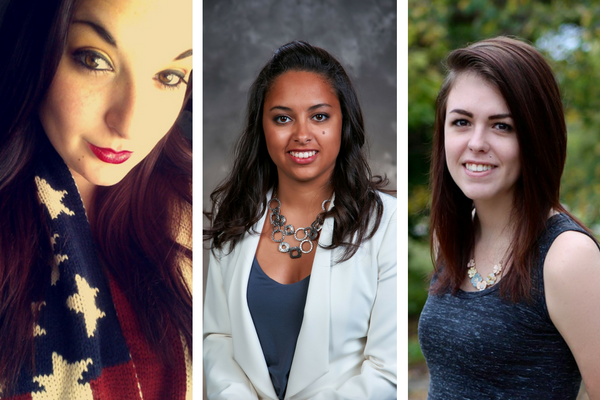 Meet Haley Huddleston, Hallee Murphy, and RandiJo Blackman. (above). They are seniors at Pittsburg State University in Pittsburg, Kansas. They are smart, confident and ready to graduate and join the automotive industry (see their bios below).

Understand why we need to get involved in automotive education.
We talk all the time about industry technician shortages and needing to become engaged with our education system. This interview will help solidify why you need to get involved but even more, show you that these programs produce great talent.
Familiar story lines.
Hallee, RandiJo and Haley open up with great discussions on:
Millennials
Their favorite classes
What was their driving force to get into automotive
Ride sharing
Autonomous cars
Career opportunities
Why four-year college programs are the ticket
Their favorite classes.
All of that and more packed into this episode available through the audio only podcast or our video round table 'Face To Face'. If you want to keep up with education and millennials this is a perfect investment of your time.
They let their heart and passion guide them.
I'm very proud of Hallee, RandiJo and Haley for coming on the show and sharing their story on their path to the automotive technology program and how they look at their opportunities in the industry.
What's next.
After graduation two have job offers and one is going on to grad school.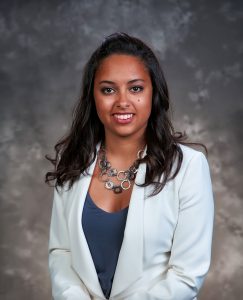 Hallee Murphy
Hallee Murphy
Hallee Murphy is an Automotive Mechanical Design major with a Manufacturing minor. Her interest in Automotive started when her father got Hallee involved with dirt track racing. She did some work with the cars and did some driving. Pittsburg state was an amazing opportunity for her and allowed exploration of all the options available to her in the automotive industry. She came into this program thinking that she would learn more about cars; and she did! Hallee has had the chance to intern with GM in the Flint and Detroit areas and Toyota in California. She is set to graduate in December and has accepted an offer from Toyota Motor Sales to start in their Automotive Technical Trainee program.
Haley Huddleston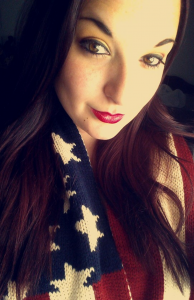 Haley Huddleston
Haley Huddleston is from Kansas City, Kansas. Her pre-college education was at Turner High School where she was in the color guard and in the high school's auto tech program. Her auto tech teacher helped Haley find Pitt State; he went to Pitt State as well.
Her grandfather was a big influence in her life. He was a mechanic for over forty years that inspired her interest to work in the automotive industry. He is retired now, but still hasn't quit working on his cars. He is restoring three 1967 Impalas.
This past summer Haley had an internship with Bridgestone. She has a full time opportunity with them after she graduates from college in May of 2017.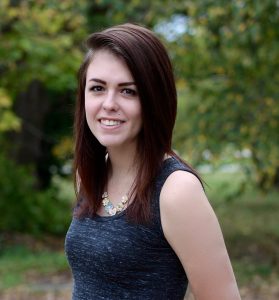 RandiJo Blackman
RandiJo Blackman
RandiJo Blackman is a senior at Pittsburg State University. She is studying Automotive Technology with a dual emphasis in Service Management, Marketing, Collision and Insurance. RandiJo is President of the school's SAE Baja team, as well as being an active member of their chapter of the Society of Automotive Engineers (SAE). After graduation, her plan is to continue her studies at Pittsburg State University and pursue a Masters in Workforce Learning. She aspires to teach workers new skills to help improve their job performance, allowing them to be more confident in their abilities and making them look forward to going to work every day.

Be socially involved and in touch with the show:
Facebook Twitter Linked In Phone 716-320-1567 Email
This episode is brought to you by Federal-

Mogul Motorparts and Garage Gurus. With brands like Moog, Felpro, Wagner Brake, Champion, Sealed Power, FP Diesel and more, they're the parts techs trust. For serious technical training and support – online, onsite and on-demand – Garage Gurus is everything you need to know. Find out more at fmmotorparts.com and fmgaragegurus.com